PILIBHIT - THE BASURI NAGAR
Pilibhit, Uttar Pradesh, is the north-easternmost district of 'Rohilkhand'. The place is a naturally gifted region in the sub-Himalayan belt with an abundance of music, verdure, wilderness, culture, history, beauty, and religious facets. Pilibhit got the title of 'Land of Flutes' or 'Basuri Nagari' because of the mass production of flutes in the nation. It is the only district that produces Flutes on a gigantic scale. An enormous part of this district, almost 78478 hectares, is filled with forests. The forest is the home for tigers, birds, and flowering plants.
BEST TIME TO VISIT PILIBHIT
The best time to visit Pilibhit is between November to January since the climate remains pleasant with moderate temperatures for tourists who love to visit adventurous places and forest life.
WILDLIFE OF PILIBHIT
PILIBHIT TIGER RESERVE
The establishment of this tiger reserve creates a part of the Terai Arc Landscape. It is one of the finest examples of an exceedingly diverse Terai ecosystem. The declaration of the tiger reserve in September 2008 was based on a particular type of ecosystem with vast open lands and sufficient feed for the elegant predators. It is famous for holding a large tiger population of almost 44 tigers and hard to find animals like Barking Deer, Leopards, Honey Badger, Bengal Bustard and others. The habitat is also characterized by Sal Forests, Tall Grasslands and Rivers that make the overall experience of Jungle Safari memorable.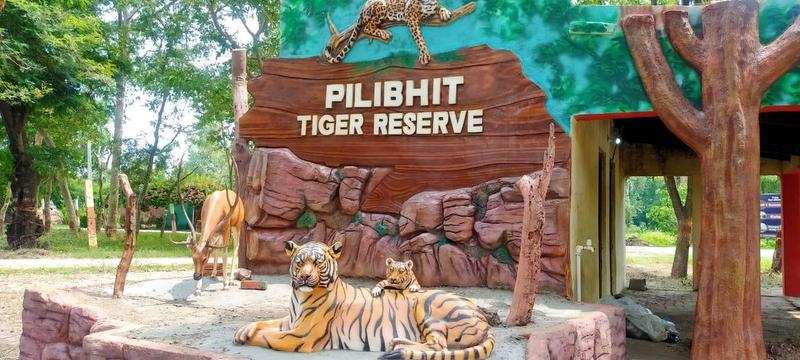 A RELIGIOUS TOUR OF PILIBHIT
Pilibhit has ample religious places. Here are some of the Significant Places to visit:
GAURI SHANKAR TEMPLE
'Gauri Shankar' is a 250 years old temple situated at a distance of 2.5 km away from Pilibhit Railway Station. This lord Shiv-Parvati temple exists on rivers' Khakra' and 'Devha'. A yearly fair is organized at this temple on Shivratri, Raksha Bandhan, and every Monday of Shravan. A large number of devotees visit this temple every year.
CHHATAVI PADSHAHI GURUDWARA
Devoted to the 6th Guru Sri Hargobind Ji, this stunning Gurudwara is a must-visit when in Pilibhit. 'Chhathavi Padshahi Gurudwara' is 400 years old, located in the Park Diya locality of the city. Locals believe that Guru Govind Singhji took a rest here on the way to Nanakmatta; that makes it a very holy place for Sikhs. The Gurudwara is 1 km from Pilibhit Bus Station and 2 km from Pilibhit Railway Station.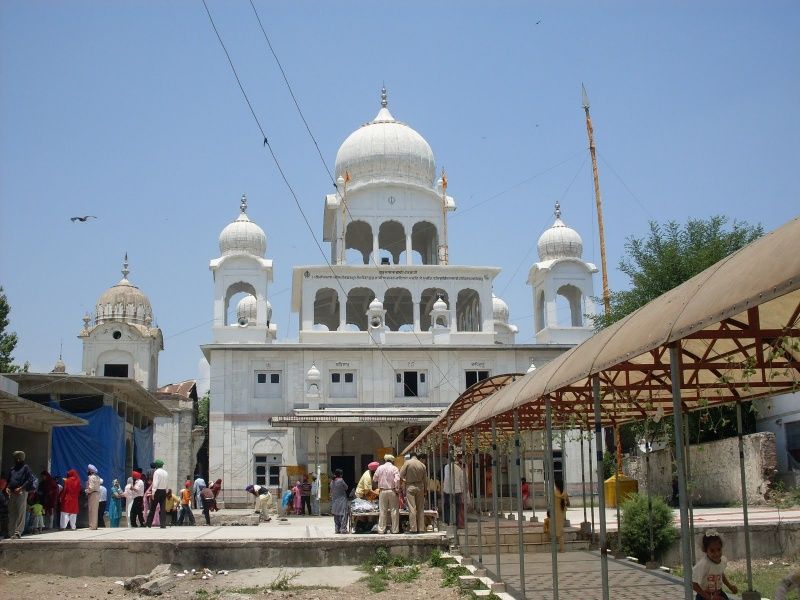 DARGAH HAZRAT SHAH MOHAMMAD SHER MIAN
In the northern side of Pilibhit resides the 'Dargah Hazrat Shah Mohammad Sher Mian'. People from other states and countries with distinctive religions visit this Dargah, which depicts the harmony among different faiths. Devotees offer Chadar to take blessings from Hazrat Shah. The Hazrat Dargah is devoted to two Fakirs, named Ala Hazrat and Shahji Miya.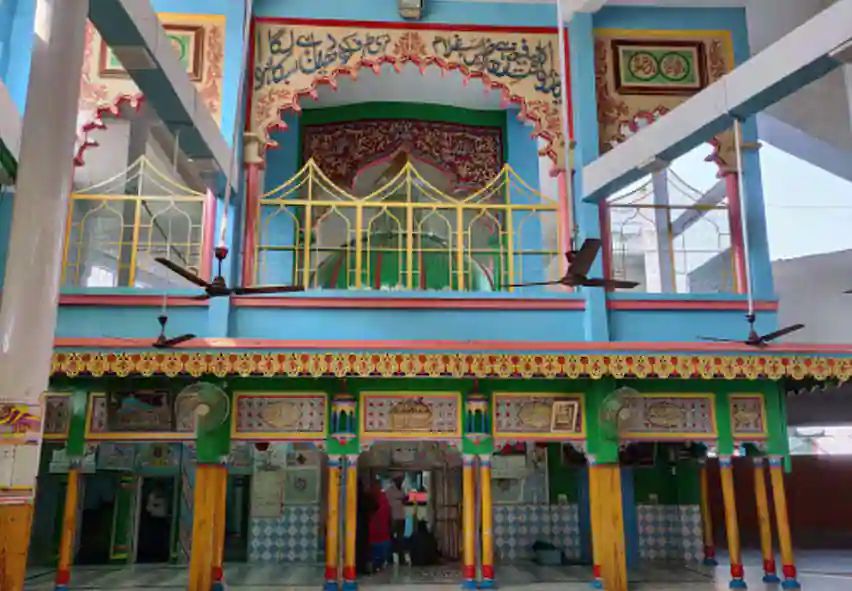 JAMA MASJID
'Jama Masjid' in Pilibhit built by Hafiz Rahat Khan in the year 1769 is a replica of Jama Masjid in Delhi .On every Friday, also called Jumma, a sizeable Muslim population of the city and nearby villages visits this Masjid to offer their prayers. A small market is also held every Tuesday inside the compound of this Masjid. The construction of this building is exquisite, with a touch of Bengal Architecture present in the structure of this Masjid.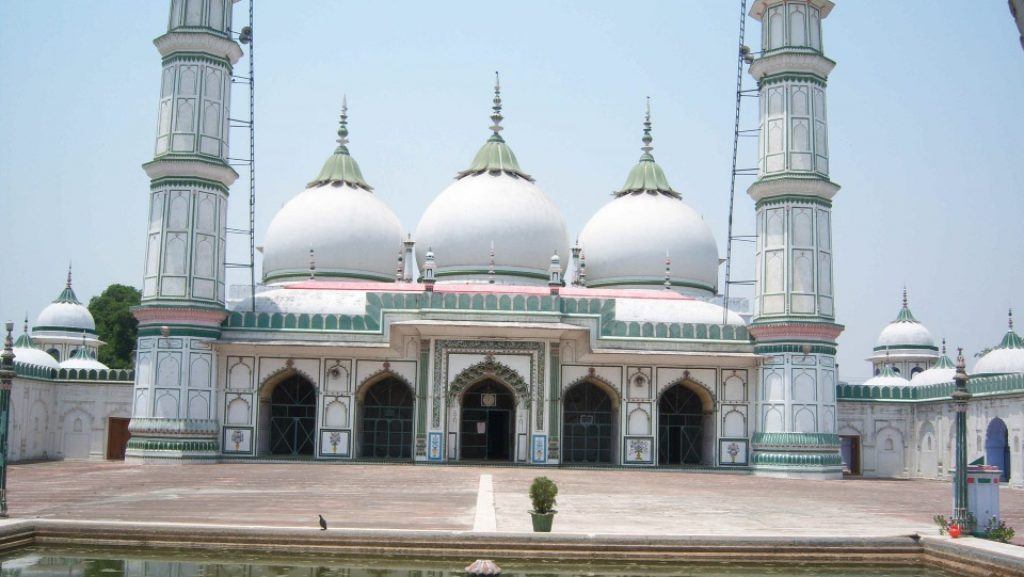 GOMAT TAAL
'Gomat Taal' is the origin point of the river Gomti. It is a small lake situated 7km east of Pilibhit city. According to Hindu mythology, the river has a scary origin. Gomti River is considered the daughter of Sage Vashistha, and due to this, devotees during the solar eclipse come to take a holy bath in the river to wash off all their sins. The surrounding of this Taal is calm and scenic, where natural beauty takes its peak. The cold breeze and peasant weather makes the ambience perfect for sightseeing.

CHUKA BEACH
Chuka Beach is a prominent tourist spot in Pilibhit. The beach is spread over 10 km that runs through the thick forest, making this place a favourite one among visitors. Chuka spot is a journey by road, and on the way, you will find a dense stretch of Pipal and Pakar trees on both sides of the highway. The beach scenario gives a fantastic experience with the sight of usual animals like Monkeys, Boar, Crocodiles, Snakes, Ducks, Flamingoes and more. The Indian Government is protecting the bach as it is one of the country's five forest reserves.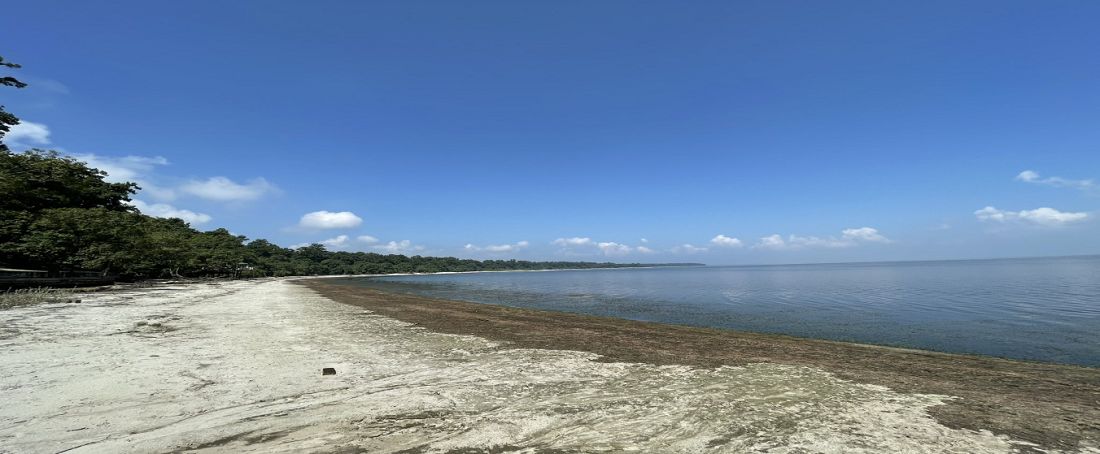 HOW TO REACH PILIBHIT
By Rail: Pilibhit Railway Station is the closest railway station. You can reach Pilibhit via Bareilly.
By Bus: You can also get to Pilibhit by bus. Uttar Pradesh Roadways runs buses regularly to Pilibhit.
By Air: Amausi Airport is the nearest airport to Pilibhit.
FOOD TRIP
Pilibhit is a destination of numerous cultures and diverse races. 'Awadh' and 'Mughlai' are two popular cuisines you will find in Pilibhit. Nihari, kebab, Palak Paneer, Kachori, Dum Bhindi, Chole Bhature, Korma, Salan, Dal Makhani, and Kofta are famous veg non-veg dishes. Samosas, pakoras and kachoris are some snack options. Also, don't forget the desserts. Pilibhit has an extensive list of desserts, including – Gulab Jamun, Kheer, Petha, Peda, Laddoo, Halwa, Kulfi, and Gujiya.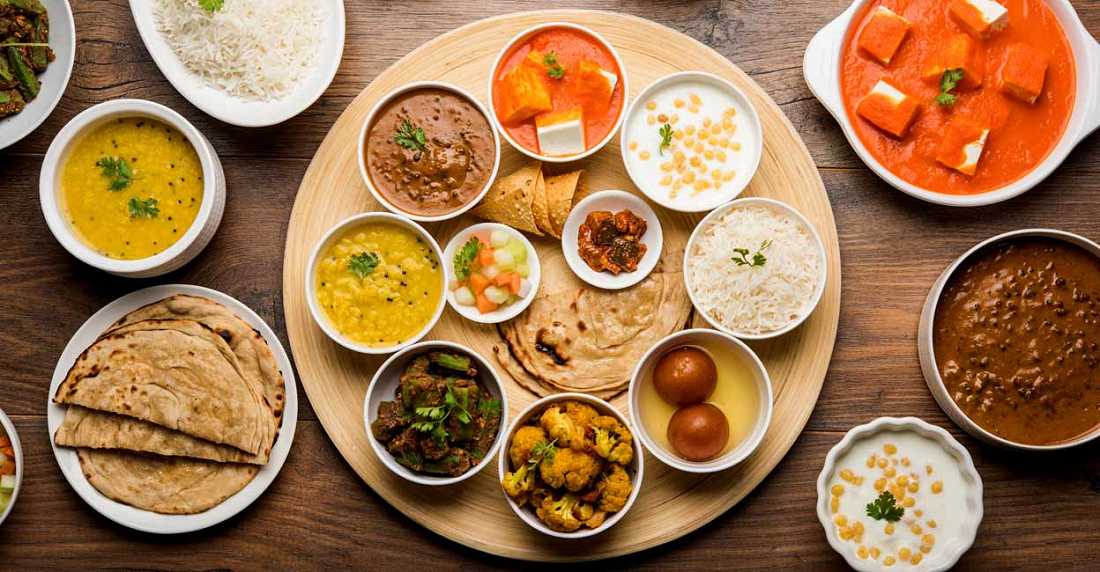 CONCLUSION
Pilibhit has so much to offer, starting with Music, Wildlife, Spirituality, Family Time, and many more that you can not resist visiting. It's always wonderful to explore new places, and Pilibhit is worth doing so. You will get a chance to connect with our inner peace with all the beautiful Mandirs in Pilibhit. You will also connect with nature through the Wildlife, including several animals, birds, and flowers. So, visit Pilibhit on your next weekend getaway.