If I have to describe Andamans in three words, it would be – Sun, Sea and Serenity- the 3 S's that make this place one of the hidden and unexplored gems. If you love the sun, you are a beach person and are a fan of crystal clear serene waters, this place is for you.
Andaman is a part of the Indian subcontinent so; there is no travel restriction or documentation required for Indian tourists. However, foreigners visiting Andaman require a passport with an Indian visa.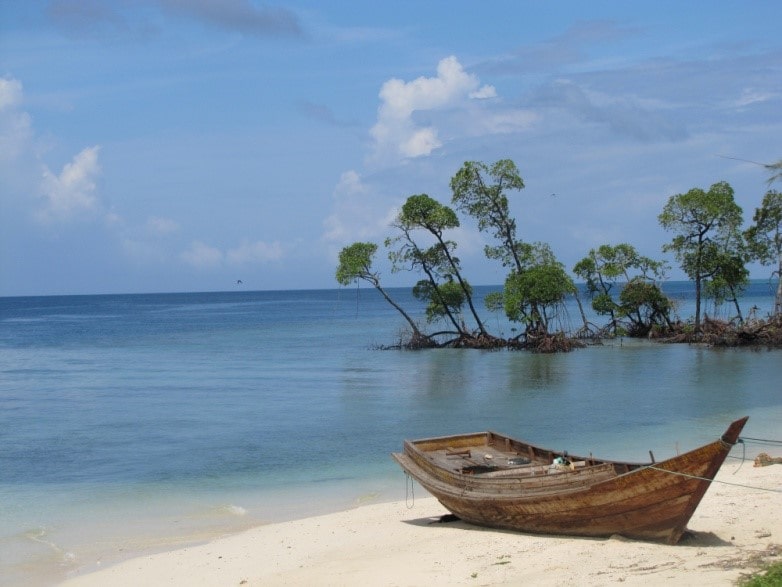 Photo courtesy: Deepak Kumar on Unsplash
Ways to reach Andaman
The easiest way to reach Andaman is from Port Blair airport with flights coming in from major cities in India. Alternatively, you can also reach there by sea. I would not recommend arriving by sea since these are not cruise ships but are passenger ships. Hence, there is no entertainment and limited choice of food. However, if this is something you would like to experience, passenger ships leave from Chennai, Kolkata and Vishakhapatnam. Andaman does not have a railway line, and hence it is inaccessible by the train network.
Is there a good season to go?
Andamans has typical tropical weather with heavy winds during the monsoon season. November-May is ideal and the best season to visit since the weather is pleasant and the water is perfect for water activities. I am sure water activities are always one of the motives to come here isn't it?
What to see in Andamans?
Andaman is home to some 500 plus beautiful islands, and Havelock is one of them. To reach here, you require to take a ferry from Port Blair. There is an option of private and government ferries. I would recommend the private ferries since they are air-conditioned and take about 1.5 hours from Port Blair. If you prefer to travel by government ferries, please remember that they are required to be booked about 3-4 days in advance.
Radhanagar beach in Havelock has been awarded as Asia's best beach. The minute I set foot on the beach, I knew exactly why it was so. White sand, clear water and lofty green trees are what awaits you. There are plenty of shacks for you to relax and enjoy this beauty. I would recommend carrying a foldable beach mat to make relaxing on the beach so much more comfortable. My recommendations are –
SELTOS – Multicolor Foldable Traveling Mat –  https://amzn.to/3ABxs8I
Sevia Portable Water-Resistant Outdoor Picnic Mat Rug – https://amzn.to/3wlm2mR
About 10 minutes from the beach is Neil's cove, which is a freshwater lagoon known for crocodiles.
Another popular beach is the Elephant beach where I enjoyed water activities like snorkeling and sea walking. This is an absolutely wonderful experience since the waters are crystal clear, and you can enjoy viewing marine life. However, don't get too carried away as the last ferry back to the island is at 4pm.Kalapathar beach is in one corner of Havelock with beautiful roads leading up to it.
If you want to indulge in some retail therapy, shop at market number 3 which operates from morning to 3pm only. Don't forget to brush up on your bargaining skills before you visit.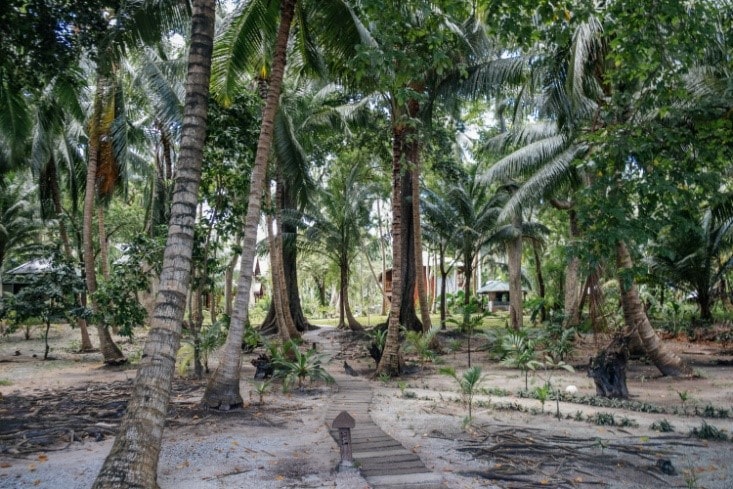 Beautiful Neil Island. Photo courtesy: Ravigopal Kesari on Unsplash
Neil Island is another famous island in Andaman. Most people like to go for a day trip to Neil Island. I chose to stay here for 2 days and did not regret it one bit. This is a great place to unwind and just be one with nature. One important point to keep in mind is there is no internet access or even a basic network. It is an ideal place to have a digital detox (however only BSNL works just in case you want to keep it as an emergency backup). The locals are friendly. Do note that there are not many ATMs to be spotted around, so it is ideal to carry cash on you.
Like Havelock, there are plenty of beaches on Neil Island as well. Bharatpur beach is one of the best beaches for water sports. I took a glass-bottom boat tour here where I saw a variety of fish and coral reefs which was stunning. They also have activities like scuba diving, banana boat and jet ski rides which you can enjoy. Laxman pur beach on the other hand has white sand and the most beautiful sunsets. I love picking seashells and keeping them as a memory, so I was very happy to see so many shells and corals. Don't forget to carry a floating handgrip for your GoPro while you go diving or snorkeling here. I recommend Go Pro Hero 8 – https://amzn.to/3PBZTs6 Along with AmazonBasics Waterproof Floating Hand Grip for GoPro Cameras – https://amzn.to/3QCFLqo
Moving on from beaches, Andaman also has other places to visit like Chidiya Tapu which is 25km from Port Blair central bus stand. It is the southernmost tip. This place is known for bird watching with over 46 species of birds' available and gorgeous sunsets. If you are up for some adventure, there is a trail to trek which passes through the coastline and forest to reach Munda Pahad(black mountain) However, I would suggest taking a guide or trekking with a group to avoid getting lost in the forest.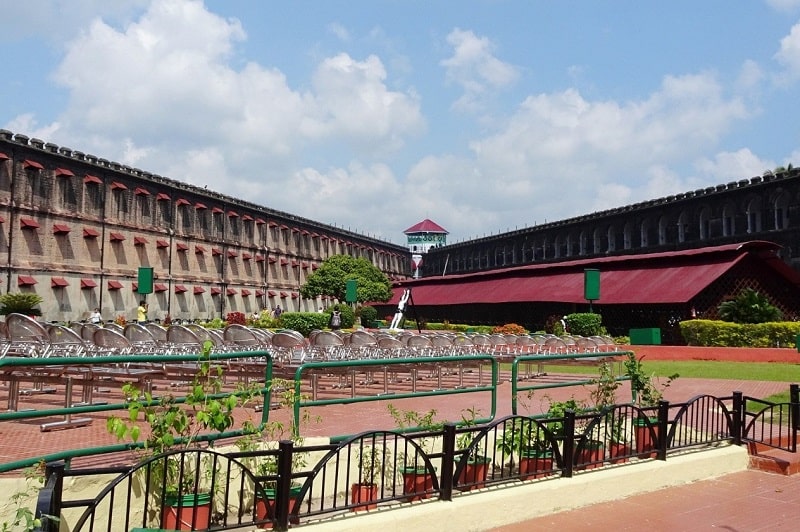 Beautiful view of the famous Cellular Jail from outside. Photo courtesy – Pixabay
If you are history lover you cannot miss the Cellular Jail which is 1.5km from Port Blair central bus stand. It is the place where our freedom fighters like Bhagat Singh, Veer Savarkar and Batukeshwar Dutt were imprisoned during the fight for India's Independence. There is a sound and light show during evening hours which you can choose to attend.
Ross Island is 3km from Port Blair and can be reached by boat from the Water sports complex. The island is small and there is no transport, so the only way to explore it is on foot. If that is something you are not comfortable with, I would recommend skipping this place. Thick forests, Coconut trees, various birds and peacocks can be seen around here. If you are interested in knowing about the history of the island, there is a sound and light show which highlights the same.
The fact that this place is sparingly populated and some islands are strictly prohibited for outsiders keeps this island of Andaman still untouched and virgin enough to enjoy its beauty.