Jaipur, often known as the Pink City, is recognised for its regal cuisine, unsurpassed architecture, natural beauty of the Rajasthan countryside. This beautiful residence of former royals is surrounded by colourful marketplaces and bustling streets, giving it an old-world appeal. At every turn, Jaipur is filled with fascinating festivals, richly painted elephants, captivating cultural insights, & a maze of colourful dream castles. Jaipur has a hot climate, although October to March is the finest for visiting the pink city.
In this article, we will give you a quick Jaipur travel guide.
Places to Visit in Jaipur
Amer Fort
The Amer Fort, situated on a hill near Jaipur, is one of India's most spectacular palaces in India. It is located 11 kilometres from Jaipur. With its maze-like tunnels and curved staircases, this magnificent structure is an architectural marvel and a historical landmark in India.
The golden frontage of the Amber fort is accompanied by magnificent interiors, which are designed in Mughal style. Expansive chambers with hand-painted and mirror worked ceilings & walls pass through magnificent archways. It's made of marble and red sandstone and has a rustic, enigmatic appearance. There are portraits of important Rajput rulers and beautiful paintings of ancient hunting methods. At the Amer Fort, you may observe a mix of Indian and Mughal architectural styles, as well as many other wonderful items.
Every evening, a fifty-minute light & sound display depicting the history of Jaipur & the Fort is held at the Amer Fort.
Entry Fee & Timings
Amber fort visiting hours: 9:30 am to 5:00 pm
Fee for Indians: Rs.100
Fee for Foreigners: Rs.500.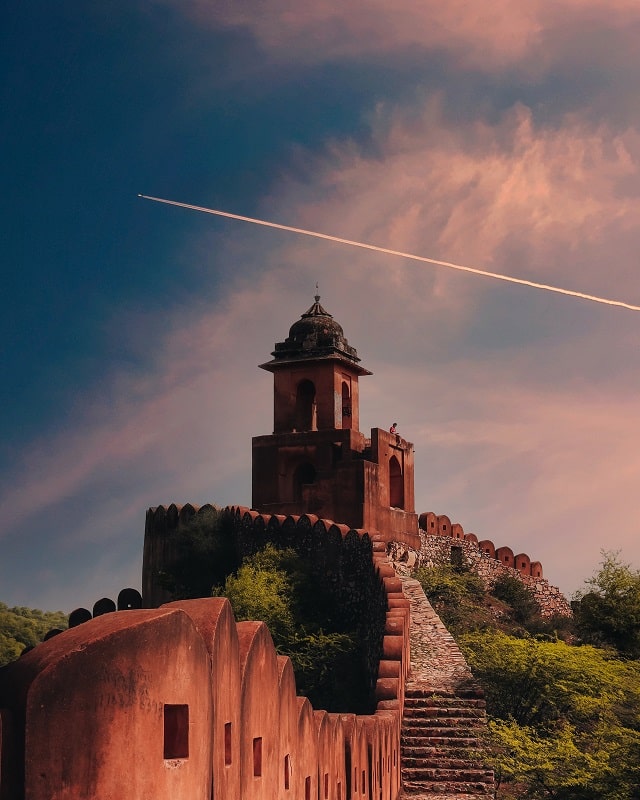 Jantar Mantar
Jantar Mantar, Jaipur is an astrological observatory that houses the world's largest stone sundial, which Rajput ruler Sawai Jai Singh II built-in 1734. The Jantar Mantar in Jaipur houses 19 huge instruments, the most famous and well-known of which is the Samrat Yantra. It is said to be the country's largest sundial.
The best time to see the Jantar Mantar in Jaipur is around noon. The sun lies vertically above the horizon at midday, making the procedure of interpreting the readings of each sensor simple.
One of the main attractions at Jantar Mantar is Vrihat Samrat Yantra, which is a massive sundial. This is the world's tallest sundial, measuring 27 metres in length. Laghu Samrat Yantra is another on the list. It is known as the little Samrat Yantra because it is smaller in size & can compute time to a precision of twenty seconds. The next on the list is Ram Yantra; the Ram Yantra measures the elevation and azimuth of the sun & planets. The device is made up of two tube-shaped constructions that are open to sky.
Entry Fee & Timings
Jantar Mantar visiting hours: 9:00 am to 4:30 pm
Fee for Indians: Rs.50
Fee for Foreigners: Rs.200
Indian students: Rs.15
International students: Rs.25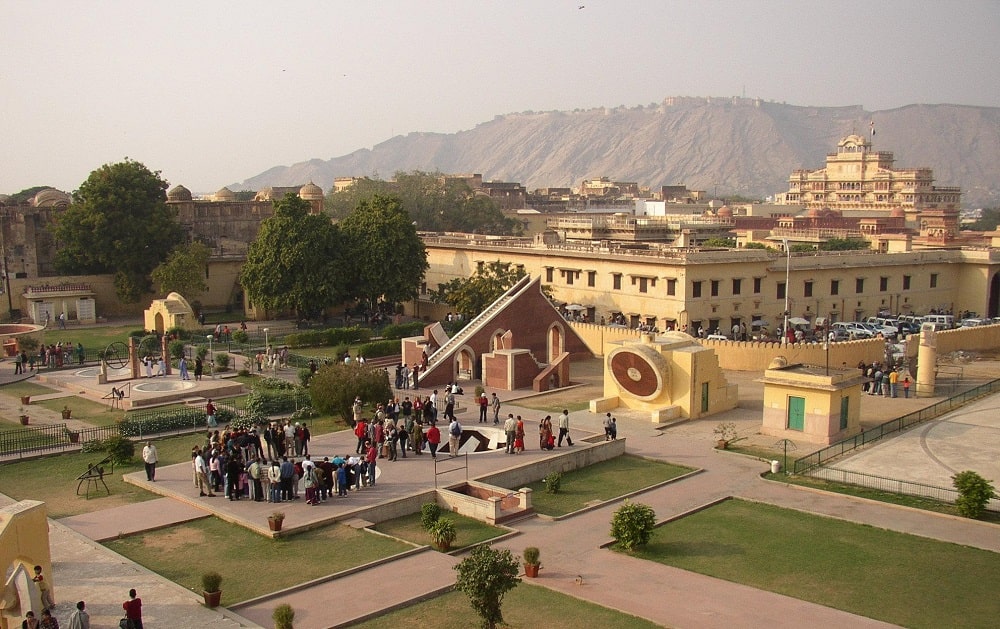 Hawa Mahal
The Hawa Mahal, with its crimson and pink marble façade, is Jaipur's most famous landmark. Hawa Mahal is about 700 metres from Jantar Mantar & takes 3 minutes to get by car. On the outside walls, there are 953 windows. Despite a large number of windows, each one is only the size of a keyhole, guaranteeing that the royal women are kept hidden.
Early morning is the finest time to see Hawa Mahal since sunlight streams through the windows. The Mahal is bathed in golden sunlight, and it is one of the most photogenic locations, and the view of Jantar Mantar from the palace's top-level would leave you speechless.
Entry Fee & Timings
Hawa Mahal visiting hours: 9:00 am to 4:30 pm
Fee for Indians: Rs.10
Fee for Foreigners: Rs.50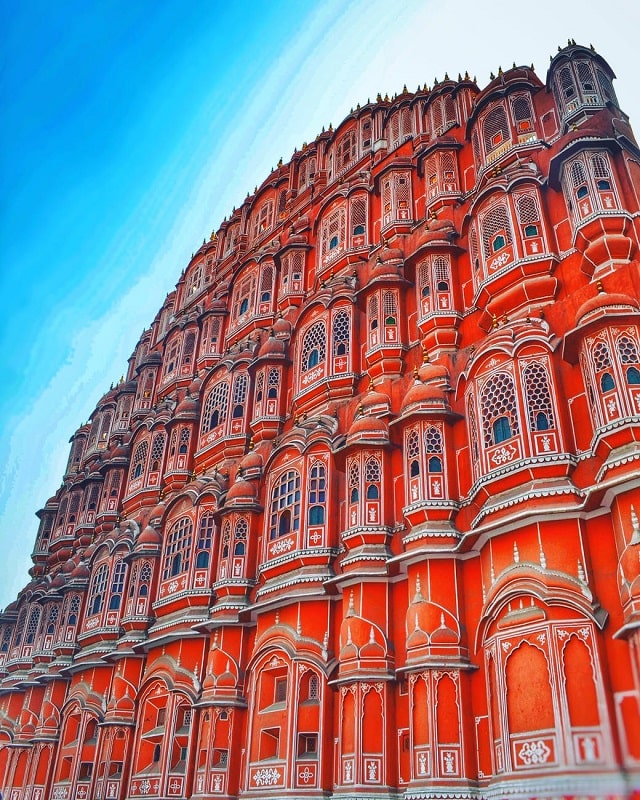 Nahargarh Fort
Nahargarh Fort, located in Jaipur's Aravalli mountain ranges, is one such spectacular and exquisite Fort. Nahargarh, which means 'abode of tigers,' was named for the tigers that were rumoured to roam the hills. The Fort is also thought to be named after Prince Nahar Singh Bhomia. The Madhavendra Bhawan, which contained 12 identical rooms for each of Sawai Madho Singh's 12 queens, is the most impressive section of the Fort.
One of the interesting facts about the Fort is that it is reported to be haunted, with the soul of a prince named Nahar Singh Bhomia roaming the grounds and obstructing the construction of the Fort. Nahargarh Fort is now one of Jaipur's most popular tourist attractions. At any hour of the day or night.
Entry Fee & Timings
Nahargarh Fort visiting hours: 10:00 am to 5:30 pm
Fee for Indians: Rs.50
Fee for Foreigners: Rs.200.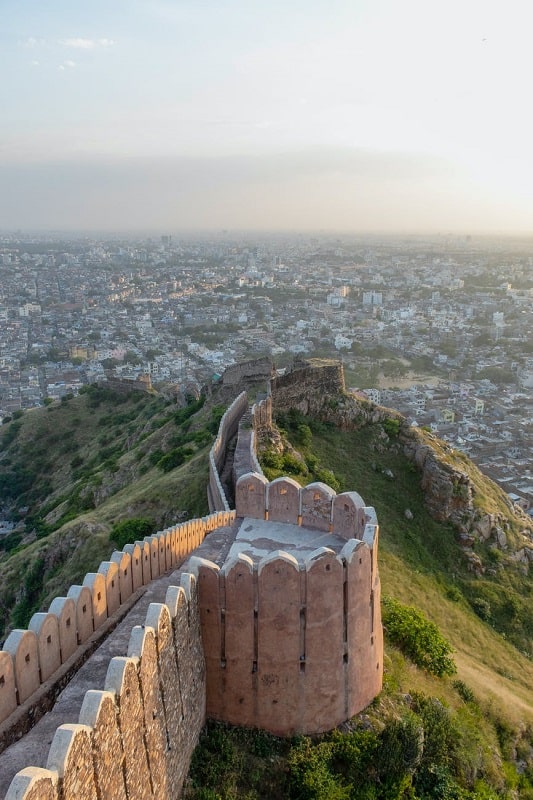 Things to do in Jaipur
If you're looking for a sumptuous dose of imperial grandeur and architectural richness, Jaipur is the place to go.
Famous foods in Jaipur
If you're looking for a sumptuous dose of imperial grandeur and architectural richness, Jaipur is the place to go.
Best time to visit the pink city – Jaipur
The weather in Jaipur in the winter is nice and comfortable, and tourists prefer the winter months of November – February to the other seasons.
This is the time of year to immerse oneself in various exciting activities! Jaipur is incredibly alive and lovely in the winter.