Delhi's summers are notoriously bad with most people being at their wit's end during that time. If you can't bear the heat of the city or simply want to take a break from your monotonous life, going on a quick weekend vacation is your best bet. However, finding a destination that meets your needs and preferences might be challenging, even though Delhi is close to many fantastic locations where one can travel for a weekend to just relax and detox.
If you are planning to take a short break from the hustle and bustle of the city to someplace calm and serene but are unsure where to head to, we have just what you need.
5 weekend getaways near Delhi that you shouldn't miss
Neemrana, Rajasthan
This sleepy, rustic town in Alwar, Rajasthan, provides a sweet escape from the busy life of the capital city. Located around 120 kms from Delhi, Neemrana will take you back to the ancient days with its majestic forts and heritage hotels. Some of the most visited tourist destinations here are Neemrana Fort Palace, Bala Quila, and Sariska National Park. If you wish to indulge in a bit of shopping therapy, Aapno Bazaar and Neemrana Promenade are the best picks for you. Neemrana is the perfect weekend getaway from Delhi; whether you are looking for a weekend romantic mini trip, a fun family vacation, or a relaxed staycation with close friends, this place has something to offer everyone.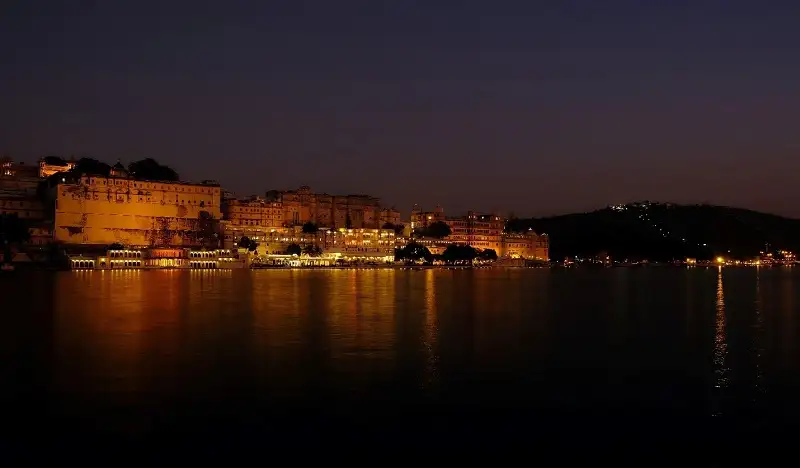 Agra, Uttar Pradesh
Agra is situated on the banks of the river Yamuna and is around 200 kms from Delhi. The city is inarguably one of the most popular getaway destinations near Delhi. While Agra is most known for the Taj Mahal, one of the seven wonders of the world, there are other popular tourist spots as well which you may visit such as the Agra fort, Mariam's tomb, Jama Masjid, Akbar's tomb, and Ram Bagh. Agra is one of the three cities that make up the Golden Triangle tourist circuit, along with Jaipur and Delhi, so it is easy to reach from Delhi due to numerous connectivity options and the city also contains a wide variety of high-quality hotel alternatives for you to choose from.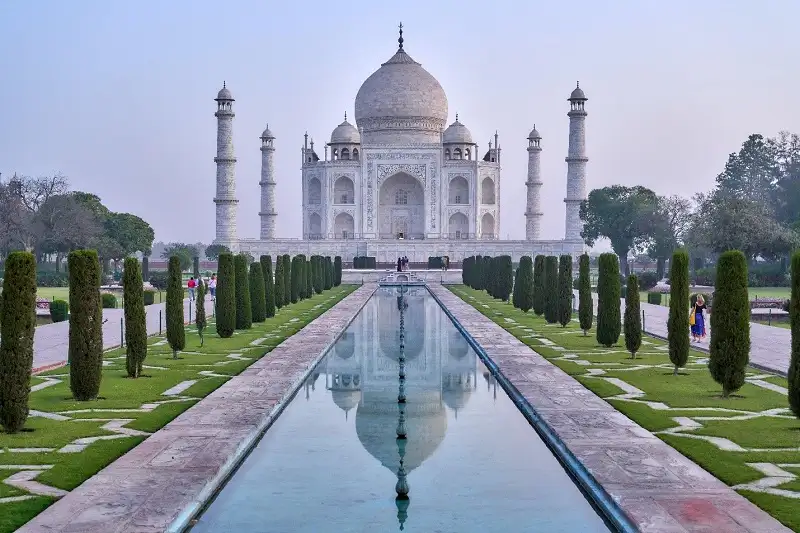 Lansdowne, Uttarakhand
Lansdowne is a gorgeous hill station situated in the Pauri Garhwal district of Uttarakhand. Lansdowne is unlike any other place that you have ever visited and its beauty will mesmerize and amaze you. This ultimate holiday destination will unwind and relax you and provide you with the much-needed break that you have been craving. The temperature here is pleasant all year round, the locals are friendly, and the food is to die for. Lansdowne is a perfect weekend getaway for Delhi people as it is the closest hill station from Delhi and is a smooth 5 hours drive from the city. Lansdowne may be small but is extremely well-maintained as it is a cantonment town and main base of Garhwali rifles. There are many tourist attractions in Lansdowne like the Garhwal rifle and war museum, Bhulla Taal artificial lake, Kaleshwar mahadev mandir, and Kalagarh tiger reserve.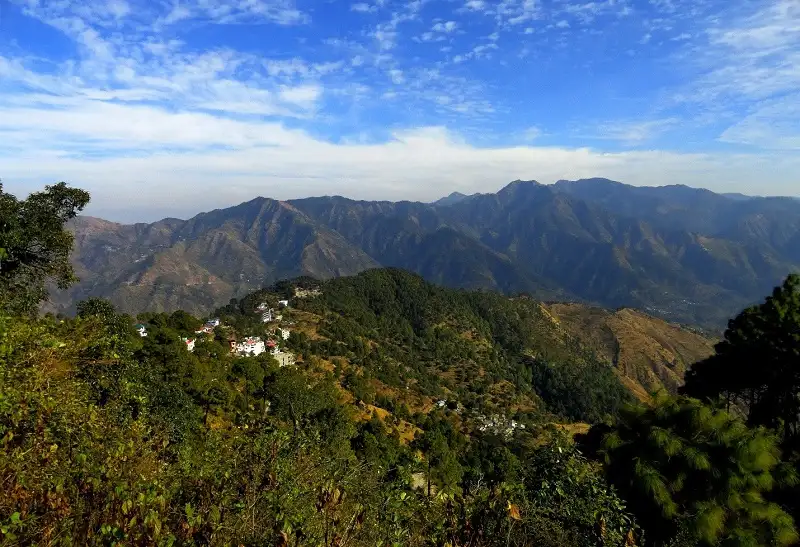 Ranikhet, Uttarakhand
On our list of the top weekend getaway locations near Delhi is another cantonment town in Uttarakhand. The Almora district's Ranikhet is a lovely, well-kept town that is surrounded by thick vegetation, exudes colonial elegance, and has an unspoiled beauty that will take your breath away. According to the locals, the name Ranikhet, which means "Queen Meadows" in English, came about when Rani Padmini, the wife of the local king, visited Ranikhet and fell in love with its beauty,, decided to settle there. Ranikhet is conveniently located 343 kilometres from Delhi and is accessible by both train and road. Some of the most popular tourist spots in Ranikhet are the Haidakhan Babaji ttemple, Chaubatia garden, Jhula Devi temple, sunset points, Manakameshwara temple, Rani jheel, and Kalika temple. The weather in Ranikhet is pleasant all year round with heavy rainfall in the monsoon and snowfall in the winter. The best time to visit Ranikhet is from February to November as the pleasant weather makes it the best time for sightseeing.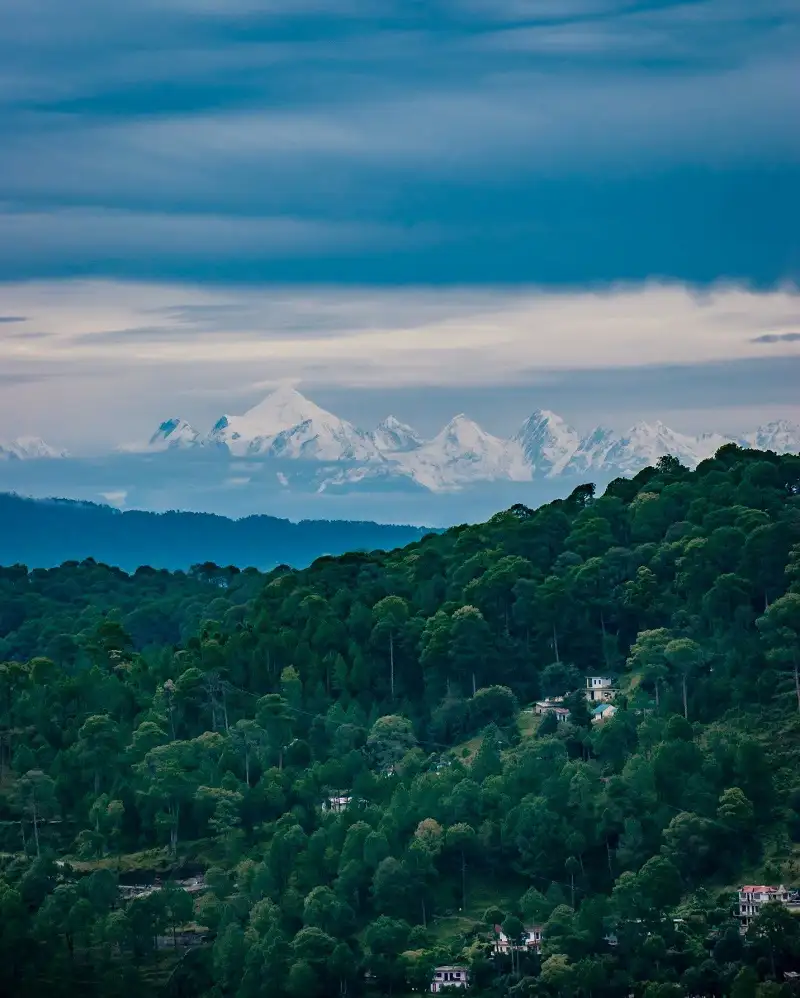 Jim Corbett, Uttarakhand
Jim Corbett is a popular tourist destination and is at a distance of 255kms from Delhi. Located in the Nainital district, Corbett comes with a promise of wide green expanses, a diverse variety of wildlife, a much-needed break from the pollution and noise of the city, and calm and serenity. Apart from the widely famous Jim Corbett National park which also happens to be the oldest national Park in Asia, there is so much more to see in Corbett including the Corbett falls, Hanuman Dham and Durga mandir. Here, one can also enjoy adventure activities such as zip lining, river rafting, safaris, and rock climbing.
Corbett is thus an excellent weekend retreat for Delhi folks who enjoy nature and adventure.
Final words
If the busy city life of Delhi is constricting you and you yearn to be someplace else, it's time for you to take a deep breath and a short break. The above-mentioned destinations are the perfect weekend getaway choices for when you decide to embark on that perfect trip.
Bon voyage!