SAPUTARA - THE SPECTACULAR HILL STATION OF GUJRAT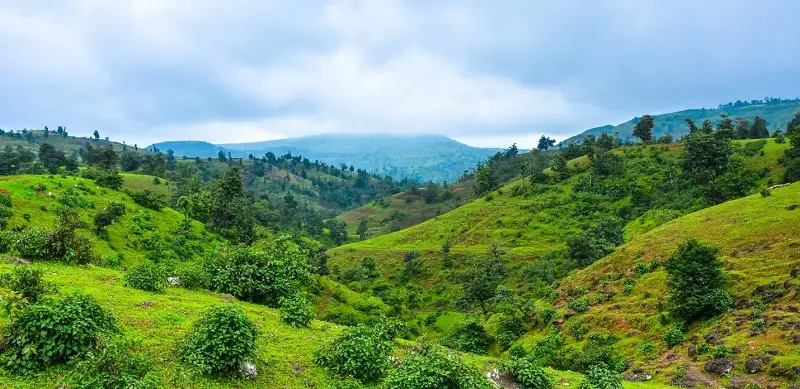 The well-known hilly town of Saputara is located in the Dang district of Gujarat. The place is famous for tribal arts and crafts, heritage sites, beautiful waterfalls, dense forests, wildlife parks, valleys, and more. Visiting Saputara during summer is an absolute delight because the pleasant weather and exciting activities it allows tourists to indulge in. The hill station will keep you mesmerized by the breathtaking landscape view. The place also has much religious and cultural significance. It is the best place for a weekend getaway for tourists from Maharashtra and Gujarat.
NEARBY ATTRACTIONS IN SAPUTARA HILL STATION:
SUNRISE POINT
Sunrise Point, also popularly known as Valley Viewpoints, is a hilltop destination in Saputara from where you get incredible scenic views of sunrise from the valley below. You can reach this place by a 1.5 km trek on the way to Waghai. Not only the stunning Sapatura valley view, but you can also experience the sight of villages and lush green forest surrounding the hill station from this viewpoint. It is also a famous picnic and adventure spot where you can enjoy yourself with your family.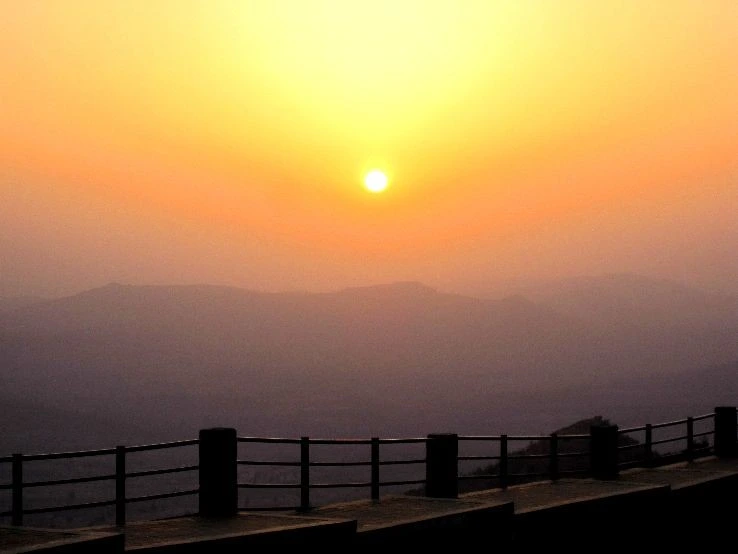 SAPUTARA LAKE
Saputara lake is situated 1.5 km away from the Saputara hill station. It makes up the heart of the entire city as tourists come here in large numbers for boating and other recreational activities. If you are not a fan of boating, you can also have a good walk around the lake while appreciating the scenic beauty of the location. The lakeside is also encompassed by many food zones, tea stalls, and shopping areas.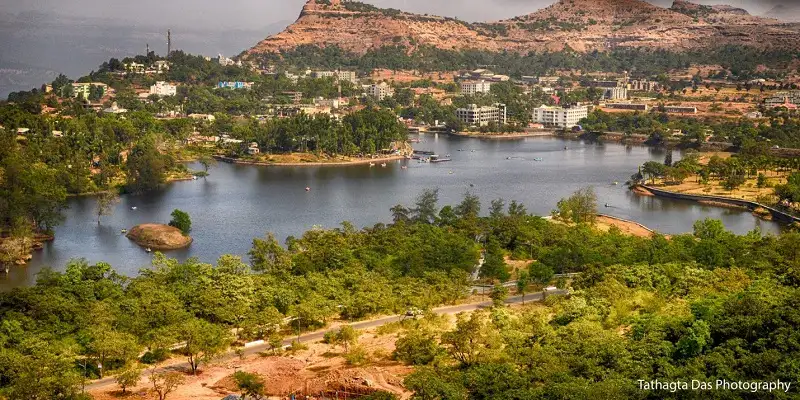 Image Source: https://www.trekearth.com
GIRMAL WATERFALLS
Girmal waterfall is the highest waterfall in Gujarat, located 2 hours from Saputara. On its way through the jungles and rocky terrain of Purna Sanctuary, the Gira river gives rise to this marvelous 100ft Girmal waterfall. The waterfall is full of mist and foam. It is the perfect place to relax away from the hustle and bustle of the city. The best time to visit this fall is during the monsoon season.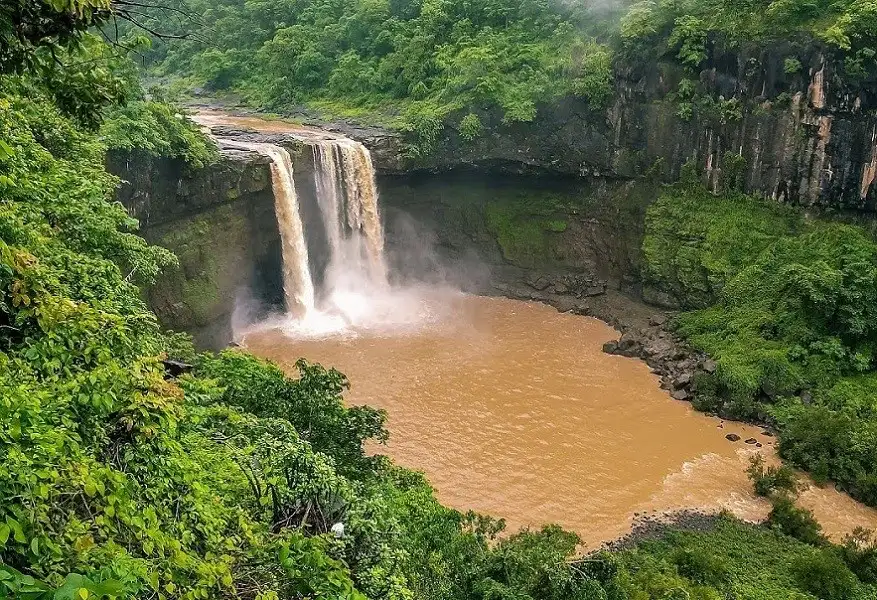 WAGHAI BOTANICAL GARDEN
Waghai Botanical Garden is different from any other botanical garden in India. The area covers over 24 hectares and has plot divisions characterized by plants like Bamboo plots, Evergreen plots, and Deciduous plots. The garden also has entertainment zones with sections for archery and bowling. If you are a nature lover, you can experience the garden's natural beauty amidst the greenery with a minimal charge of INR 20.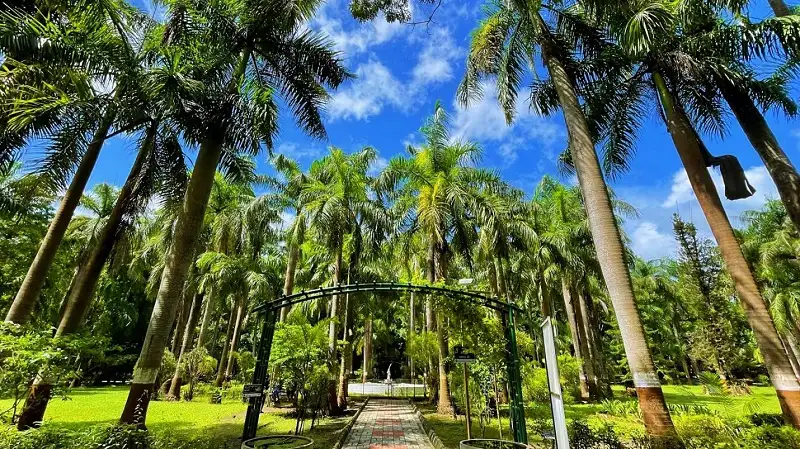 THE ARTIST VILLAGE
Exploring the artist's village is a must-do when visiting Saputara. The place is famous for exhibiting tribal artifacts like warli paintings, tribal objects, bamboo crafts, jewelry, pottery, etc. It is also popularly known as 'Gandharvapur artist,' run by Surya Goswami and Chandrakut Parmar. This magnificent place is regarded as the cultural and traditional center of Saputara. You can learn a lot about Saputara's culture from the artist village.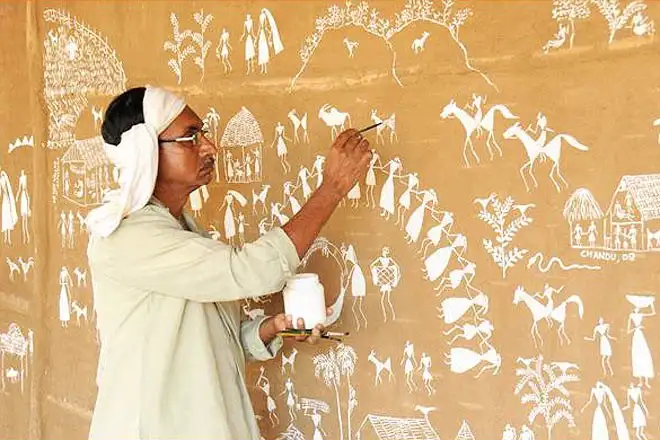 THINGS TO DO WHEN IN SAPUTARA
PARAGLIDING AT THE SAPUTARA ADVENTURE PARK
Visiting Saputara without experiencing paragliding is a big NO! Saputara Adventure Park is famous for paragliding activities where you fly high and get an aerial view of the beautiful hill station.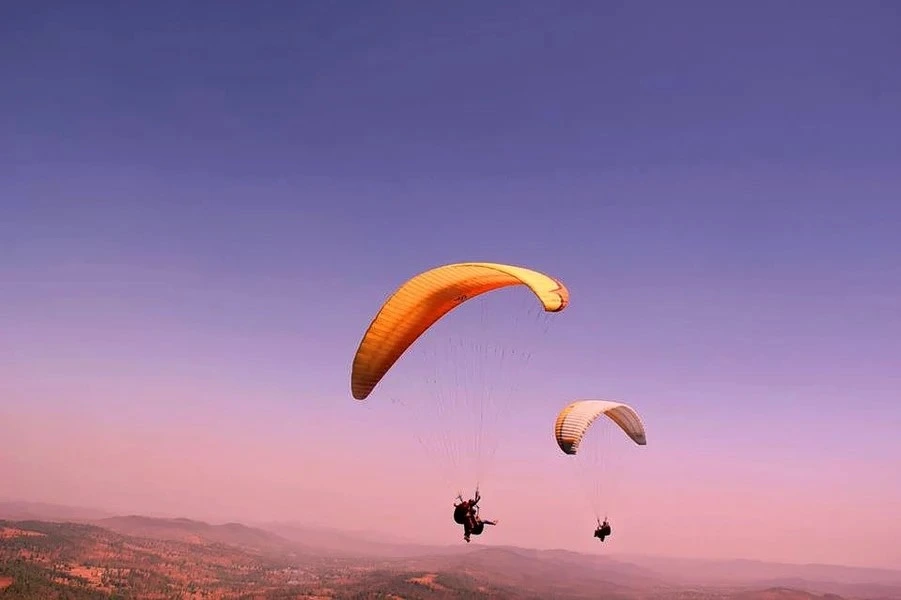 EXPLORE HATGADH FORT
The Hatgadh Fort is an ideal location to spend time in pure tranquillity. Take a 5km ride from the Saputara lake to reach the fort. It is one of the exciting things to do in Saputara, exploring the historical ruins in serenity and isolation.
ENJOY THE SUNSET VIEW AT THE SUNSET POINT
This viewpoint provides a beautiful opportunity for travelers to witness the colorful sunset. It is covered with greenery all around. You have to trek to reach the hilltop to get the sunset view.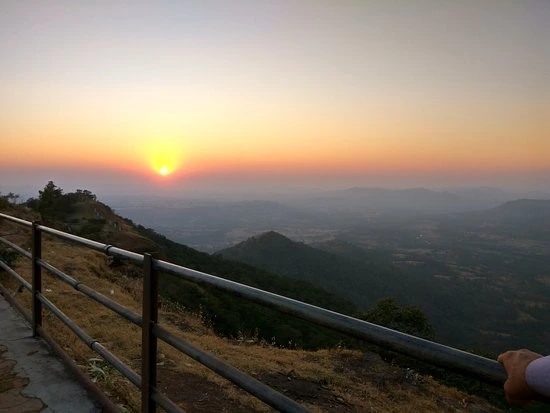 HEAR YOUR ECHOED VOICE FROM THE ECHO POINT
Situated at Matheran, this echo point allows the visitors to hear their echoed voices back from the surroundings. Go there with your loved one during summer vacation to feel the serenity and beauty of the place.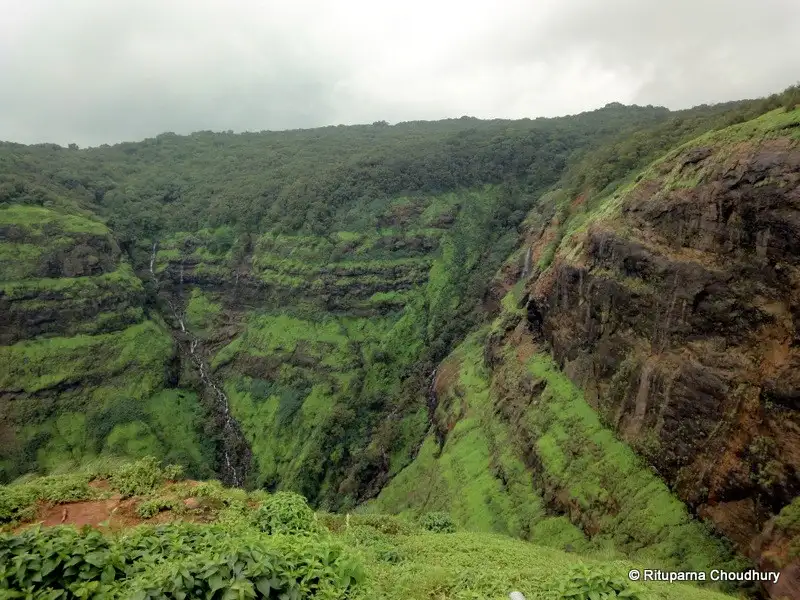 Image Source: https://www.flickr.com
A FEW TRAVEL TIPS FOR VISITING SAPUTARA
You will get a good network in most areas of Saputara, but don't expect excellent connectivity on the hills or in the interior villages.
Saputara rains during monsoons are unpredictable, so make sure to carry a raincoat or an umbrella.
You must carry a light jacket if you are traveling to Saputara during monsoon or winters as the weather of the place becomes pretty cold during that time.
Local Honey, Bamboo Pickle, Bamboo Art and Crafts, Ragi, or Nachni Papad are popular homegrown items of Saputara. Take them for your family and loved ones on your visit to this hill station.
A 2-3 days stay sufficient for a vacation in Saputara. Explore the city and the major attractions in one day, and on the remaining days, you can experience the sunrise and visit other nearby regions.
ENJOY THE LOCAL GUJARATI DELICACIES AT SAPUTARA
Nearly every type of authentic Gujarati ssssdish you will find at Saputara. Mostly all of them are vegetarian items starting with Panipuri, Khandvi, Gujarati Samosa, Dal Dhokli, Methi ka Thepla, Shrikhand, special Gujarati Thalis, and many more.
Final Words
Saputara is the perfect place to take a short break and enjoy the beauty of nature. It draws plenty of visitors looking for pleasant weather, wide roads for a long drive, sightseeing, and enjoying good food at nearby retreatants with a heavenly view of lush greenery and waterfalls during the weekends. So, plan your next weekend trip to Saputara now!