DIGHA: THE SHORssssE MONARCH
Digha is a famous seaside resort town in 'West Bengal'. It spreads at the northern end of the Bay of Bengal. Initially, there was a place called 'Beerkul', where Digha lies today. Digha beach is family-friendly; you can enjoy your time here with your friends and family. This Digha beach offers picturesque views that make it so renowned among tourists. Beautiful sparkly sun rays on a tranquil sea make the view surreal and the whole atmosphere peaceful.
The best part about this beach is the little human gathering that lets you enjoy the lovely sight in serenity. You will get to witness glorious sunrises and sunsets, so make sure to capture the moments. Also, you can visit museums, religious temples, and Research centres near the beach. October, November, December, January, and February are the best times to visit Digha.
WHAT TO LOVE ABOUT THE PLACE?
Digha is 184 km away from Kolkata and takes around 4-5 hours to reach. The abundance of jute products available here is very affordable. You can buy Cashew Nuts, Handicraft Showpiece, Sea Shells Jewelry, and wooden showpiece from there. Families can spend quality time in the calmness of the sea. Digha is full of Seafood, fish, crabs; you name it, and they have it. It is a complete holiday package to visit for vacations.
HOW TO REACH DIGHA:
Train: It is the cheapest way to travel from Kolkata to Digha. From Howrah Junction, it only takes 3-4 hours to reach. The ticket price ranges between INR 150 – 850.
Car – You can take a bus from Esplanade Bus Stand to reach Digha. Travelling time by bus is around 4-5 hours, and tickets approximately cost INR 150 – 350. You can also take your private car to reach Digha by road.
Air – The nearest airport to Digha is at Dum Dum – Kolkata.
PLACES TO VISIT IN DIGHA:
NEW DIGHA
The crowd has now shifted to New Digha from Old Digha. The beach of New Digha is only 2 km away from Old Digha. Casuarina trees encircling the New Digha beachfront enrich the beauty of the sea. New Digha's beach is well preserved and more expensive than Old Digha.
You can enjoy fun activities like swimming, jet skiing, scuba diving, and surfing on the beach. It is perfect for enjoying a sea bath too. There are two other beaches named Udaipur and Shankarpur, near New Digha. You can also visit these two places on your visit to Digha.

MARINE AQUARIUM RESEARCH CENTER (MARC): LOCATED 2.3 KM FROM NEW DIGHA
Marine Aquarium and Research Center is Asia's largest Aquarium. This Aquarium has 24 big-sized marine tanks and Eight freshwater tanks. MARC is qualified to circulate seawater and also has an advanced filtration system. The Tanks have compressed air supply, light and regulated supply for inflow and outflow of water.
The Aquarium has freshwater, local, and other species that need conservatives. These species include sharks, lobsters, rays, butterflyfishes, sea snakes, horseshoe crabs, sea anemones.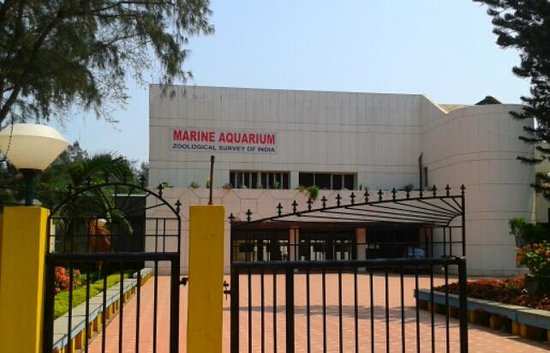 Image Source: www.tripadvier.in
SHANKARPUR: SITUATED 15.7 KM FROM NEW DIGHA
Shankarpur is 14 km away from Digha. It is a virgin beach because of its recent discovery. This beach offers a great view and is girded by Temples. As Digha, Shankarpur is also rich with Casuarina Plantation. Shankarpur Fishing Harbor Project is also a centre of attraction. It is a 5 hours long journey from Kolkata to Shankarpur.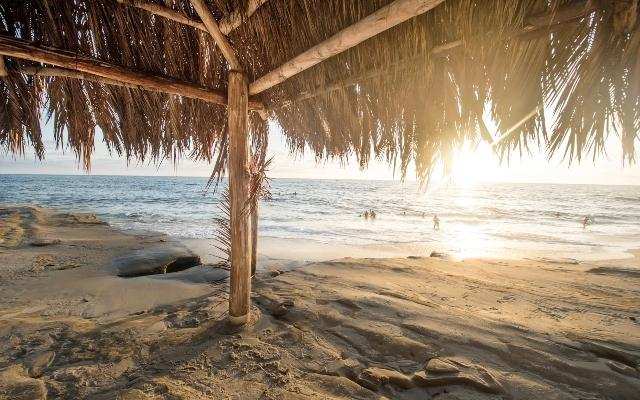 UDAIPUR BEACH: SITUATED 1.9 KM FROM NEW DIGHA
The Udaipur beach in Digha is an untouched and majestic beach of India. This beach is on the border of Orissa, between New Digha and Talsari. Udaipur beach is 3 kilometres away from the Digha station, so it is easily accessible. The place is primarily well-known for its panoramic beauty. The best part about this beach is it offers affordable lodging.
OCEANA Tourist Complex and West Bengal Tourism tent services are great options to stay at Udaipur. It gives you a private beach feeling. And there are innumerable food options to enjoy, fish or prawn dishes from local vendors to coconut water. You can also experience adventure sports, such as Speed Boat, riding bikes, and swimming.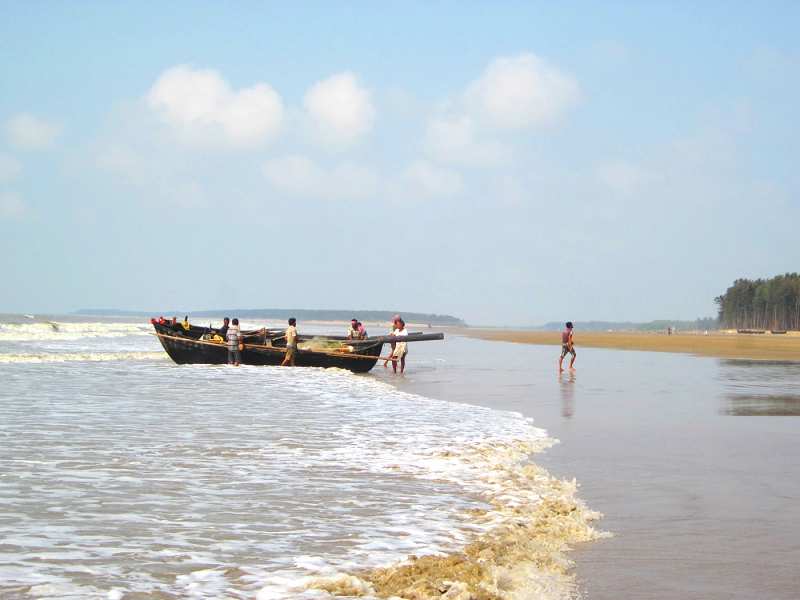 CHANDANESHWAR TEMPLE: SITUATED 5.9 KM FROM NEW DIGHA
Chandaneswar Temple is situated 7-8 km away from Digha, in Orissa. This Century old temple is devoted to Lord Shiva. The temple hosts an annual fair every year from mid-march to mid-April. This Fair attracts the majority of tourists and locals of the area.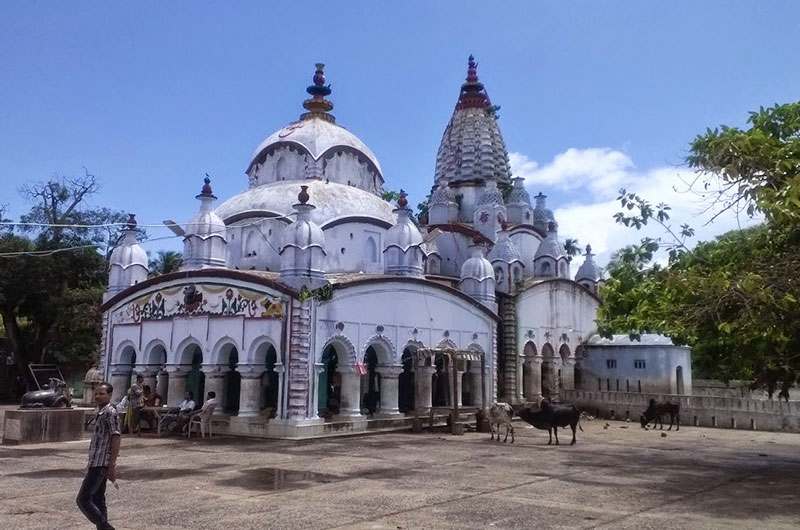 KAPAL KUNDALA TEMPLE: SITUATED 45 KM FROM NEW DIGHA
Kapal Kundala Temple is 45km away from Digha. It is renowned as an ancient temple associated with the novel Kapal Kundala by Bankim Chandra.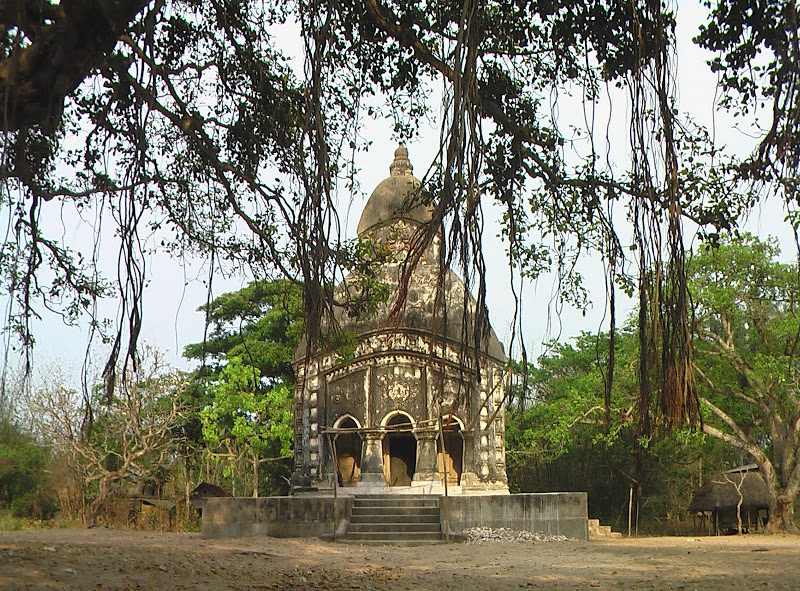 AMARABATI PARK: LOCATED 400M FROM NEW DIGHA
Amarabati Park is less than a kilometre away from the New Digha beach. This park is located in Babita Road, New Digha. The ropeway ride makes a visit to this park more fascinating, as it offers a great view of the new Digha from above the Amarabati lake.
Amarabati park has a great variety of seasonal flowers and a mini lake. The garden is well-maintained with the facility of a Boat ride that charges 60 INR per person for 25 minutes. It's a perfect destination for a Family Picnic. Timings are from 7.30 am to 5.30 pm for the whole week.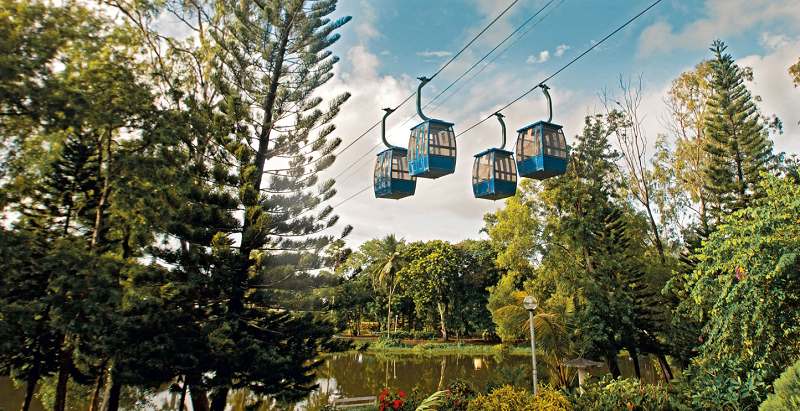 DIGHA SCIENCE CENTER AND NATIONAL SCIENCE CAMP: SITUATED 1.1 KM FROM NEW DIGHA
The Digha Science Center is famous for the 3D Theater, Jurassic Park, National Science Camp, Science Park and Life Science. There are Fun Activities and Workshops, including Workshops on Coastal Pollution, Biotechnology Boot Camp, ECG cum Heart Health checkup Camp, Science Seminar, Science Drama, Vacation Hobby Camp etc. The entry fee is 20 INR for an individual; 15 INR for a group of 25 people or more per person. The timings are 9 am to 7 pm from Monday to Sunday.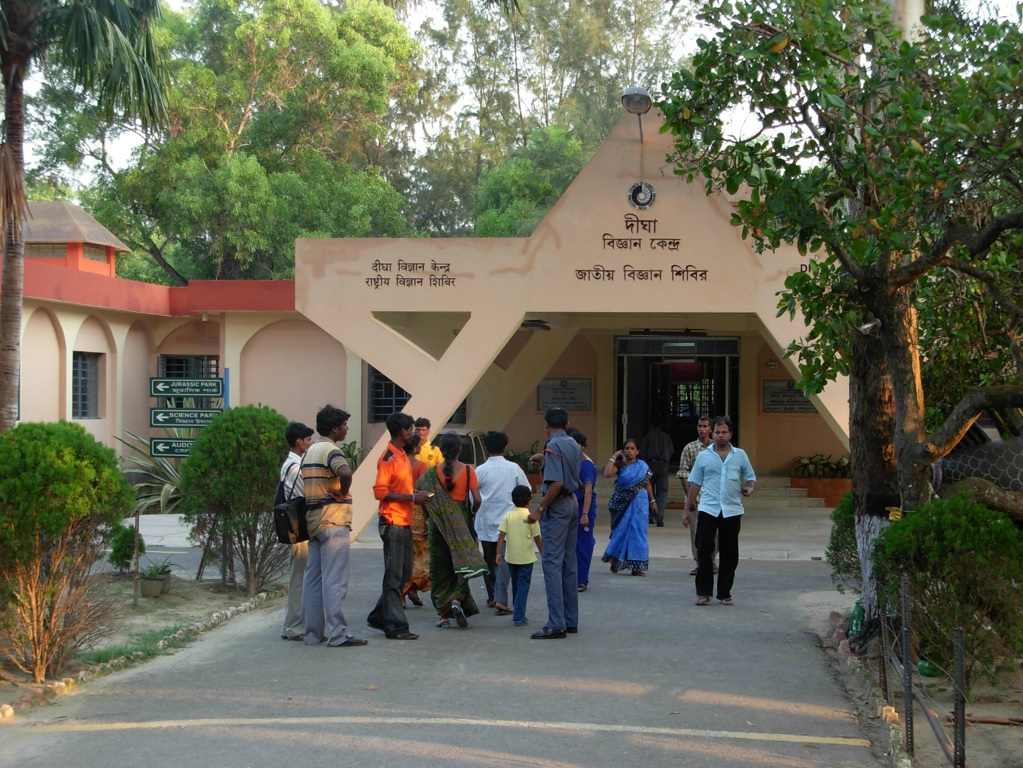 A FEW BEST PLACES TO STAY IN DIGHA:
Le Roi Digha
Hotel Blue Waves
Cygnett Inn Sea View
Hotel Seagull
Hotel Coral
Hotel GC International
Hotel Beach View
Hotel Dolphin
THE ABUNDANCE OF SEAFOOD THAT YOU MUST TRY IN DIGHA:
West Bengal has a rich food culture, so delicacies keep changing when you move from one place to another. In Digha, you can try plenty of Seafood, starting with different varieties of fish, Prawns, Crabs, and so on. You will also get delicious street foods like fried fish and meat. Some of the best available items include:
Fish Curry
Pomfret
Rohu
Tiger Prawns
Bhetki
Bengali Cuisine
Parshe and many more.