Weekend getaways near Kolkata
Kolkata is a beautiful Eastern city with amazing cuisine and a rich cultural heritage. It's also a busy city, and sometimes the hectic pace of the city life can be too overwhelming for a lot of people. The only thing one desires during that time is to pause the noise and crowd of the city and take a relaxing and calm break. There are various weekend getaway destinations near Kolkata that one can visit when the city life gets too hectic for them and they need a quick vacation. For you, we have chosen a handful of these tourist hotspots. See the following list of the top 5 weekend getaways near Kolkata.
Weekend getaways near Kolkata that are worth visiting.
Kurseong, Darjeeling (Distance from Kolkata: 612 kms)
Kurseong is a beautiful tourist hill station that is surrounded by luxuriant greenery and majestic forests. Often referred to as the land of the white orchids, this city is situated quite close to Darjeeling. Even though Kurseong may not be as popular as a tourist destination as Darjeeling, it is nonetheless very beautiful. The weather is pleasant all year round, however, March to May are the busiest months here when it comes to tourist footfall. This quaint little town also offers the most delicious cuisine. While in the city, Don't miss to enjoy the Thupka soup and the Steamed momos. There are so many adventure activities one can do in Kurseong such as trekking, hiking, water rafting, and rock climbing. Some of the most popular tourist attractions in Kurseong are Netaji Shubhash Chandra Bose museum, Eagle's Craig, Makaibari tea garden, Rock garden, and Deer park.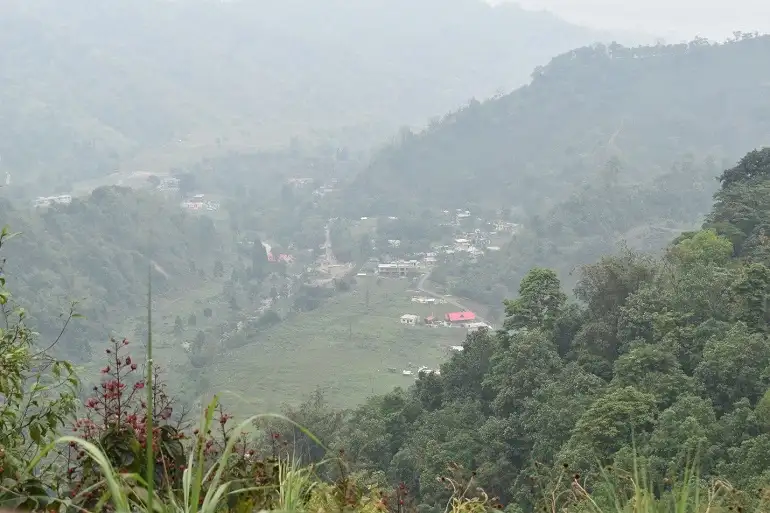 Rishyap, West Bengal (Distance from Kolkata: 665 kms)
Rishyap is a small, unexplored village and a perfect weekend getaway destination for folks residing in Kolkata. Many people call it Rishop, while others call this beautiful village Risop. This nice town is situated in the Neora valley and offers its visitors with breath-taking scenic beauty, clean air, cool breeze and beautiful sunsets. Rishyap is surrounded by the Kanchenjunga mountains and lush green forests. This is the perfect destination for you to catch a quick break and forget the busy city life for a while. One of the most popular tourist spots here is Tiffin dara, a viewpoint where one can enjoy the picturesque sunrise and sunsets. It also gives you the most magnificent view of the snow-covered Kanchenjunga mountains and you wouldn't want to miss that. Some of the other popular tourist spots in and nearby Rishyap are Shiva Buddha temple, Changey waterfall, and Neora valley national park.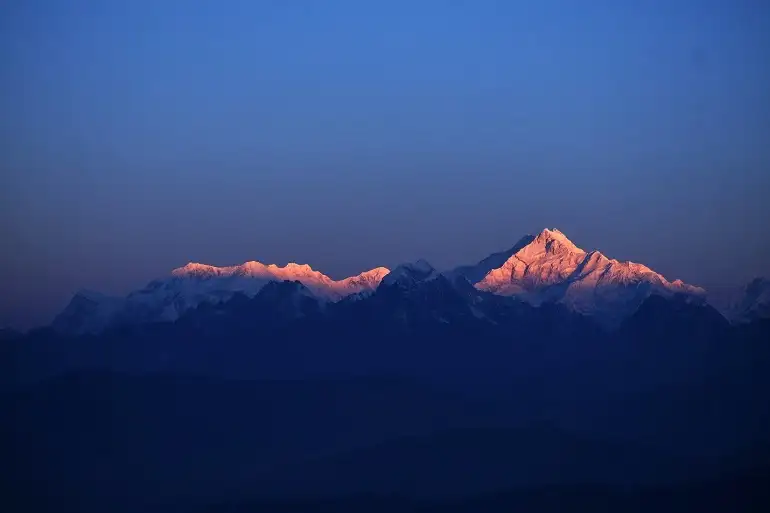 Mayurbhanj, Odisha (Distance from Kolkata: 257 kms)
Our next pick is Mayurbhanj, one of the largest districts of Odisha and a region enveloped by many ancient temples, majestic waterfalls, beautiful hills and dense forests. In fact, in 2021, Mayurbhanj was voted as the best offbeat domestic destination by Travel and Leisure India magazine. The magazine touted Mayurbhanj as Odisha's best surprise, and we can't agree more. There is so much to see in Mayurbhanj and visiting this place feels like a fresh change from other chaotic tourist destinations of the country. Some of the top tourist attractions places you can visit here are Simlipal National Park, Kichakeswari temple, Bhimkund pilgrimage site, Sitakund waterfall, Barehipani waterfall, and Jubilee library.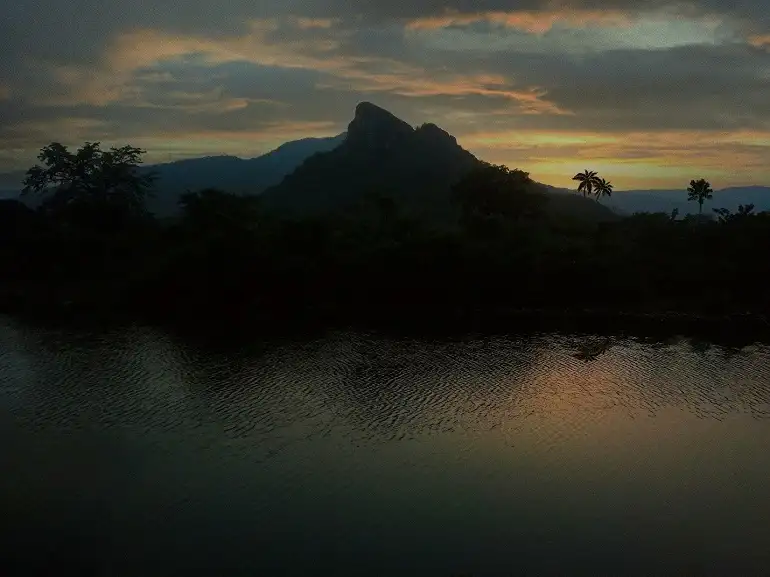 The Sundarbans, West Bengal(Distance from Kolkata: 130 kms)
Situated at a distance of 130 kms from Kolkata, Sundarban gets its name from Sundri trees, the mangrove trees which make this destination such ecologically important. This unexplored paradise has the largest mangrove forests in the world and is also home of the Royal Bengal tigers. Because of a wide variety of flora and fauna found here, it was also declared as a world heritage site by UNESCO. The English translation of this place is a beautiful forest, and that's what Sundarbans are and much more. There are so many tourist spots in Sundarbans that one must visit, but our top picks are the Sudhanyakhali watch tower, Netidhopani, Sundarbans National park, Sajnekhali bird sanctuary, and Mangrove eco garden. If you wish to spend your weekend in the lap of nature and away from the noise and pollution of the city, Sundarbans is the ideal destination for you.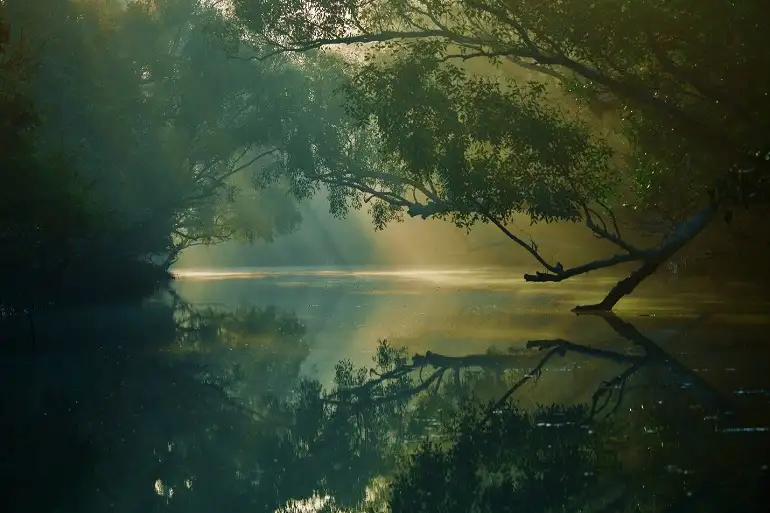 Bardhaman, West Bengal (Distance from Kolkata: 102 kms)
Bardhaman, also popularly known as Burdwan, is a charming town in West Bengal with a history that dates back to the 5th century BC. The place is named after Vardhaman Mahavira who was the 24th Jain Tirthankar. The best time to visit this city is from August to March when the weather is pleasant which makes it an ideal time for sightseeing. There are a ton of amazing places you can explore in Bardhaman including the deer park, Shiv mandir, Golap bagh, Christ church, Sarbamangala temple, and Sher Afghan's tomb. This city has that old-town charm that is missing from most of the metro cities and its laid-back spirit will relax you and make you feel rejuvenated.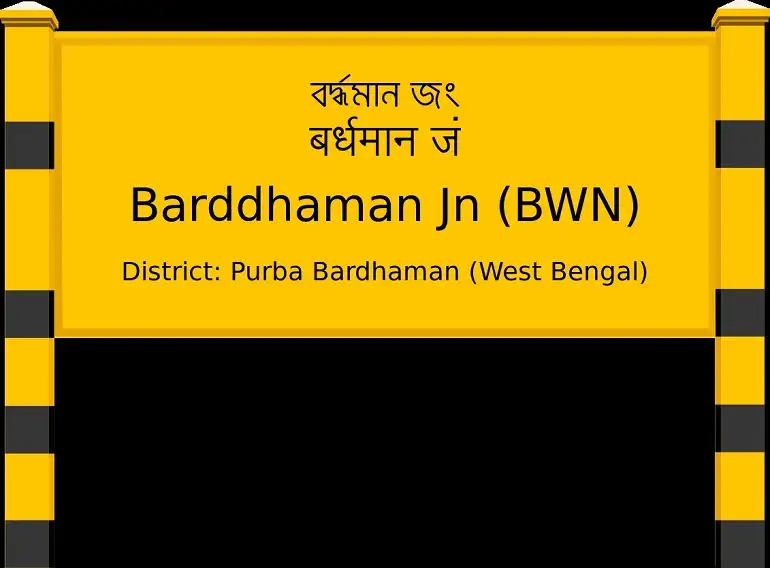 If you live in Kolkata and you are searching for that perfect weekend getaway destination away from the hustle and bustle of the city, the above-mentioned destinations are wonderful choices which you can visit either solo or with your friends and family and have a good and relaxing time.