ULTIMATE TRAVEL GUIDE TO THE SURREAL HILL STATION OF SIKKIM: GANGTOK
Gangtok is Sikkim's modern capital and a mystical hill station with many attractions in and around. Once you visit the city, you wouldn't deny it to be one of India's most beautiful hill stations as it has so much to offer! This charming city has verdant green valleys and misty mountains that can make you feel out of the world. The alleys are extremely clean and peaceful, making you wonder if this place is real or a dream!
This article will take you on the blissful journey to the loving city Gangtok. It is a comprehensive travel guide to let you know everything about the place to visit and exciting things to do there.
ABOUT INCREDIBLE GANGTOK, LET'S DIVE DEEP TO KNOW MORE ABOUT THE CITY
When the Namgyal dynasty ruled the kingdom of Sikkim in 1642, then the capital was declared 'Yuksom'. The monarchy then ruled the free dynasty of Sikkim, and as the rulers changed over time, the capital of Sikkim kept on moving. In 1894, when King Thutob Namgyal came into power, the royal administration decided Gangtok as the centre of the kingdom.
It was long after in 1975 when Sikkim became a part of India, and Gangtok was made the capital of Sikkim! The original inhabitant of the city is called Lepchas, while it has a diverse population, including Bhutias, Nepalis, and other ethnicities.
PLACES TO VISIT IN GANGTOK
Gangtok is a tiny city in a small state residing on the borders of Nepal and Bhutan, which has a lot to offer as a destination. Its bewildering scenic beauty, culture, and history are a package of experiences for a traveler.
WHEN YOU VISIT GANGTOK, DON'T FORGET TO EXPERIENCE:
NATHU LA PASS: LOCATED 54 KM FROM GANGTOK
At 4,310 meters above sea level lies Nathu La Pass connecting Sikkim to China's Tibet Autonomous Region. It is the second-highest mountain pass in India, and the view from the top is breathtaking. It also used to be a part of the Old Silk Route, playing a vital role in the Sino-Indian trade.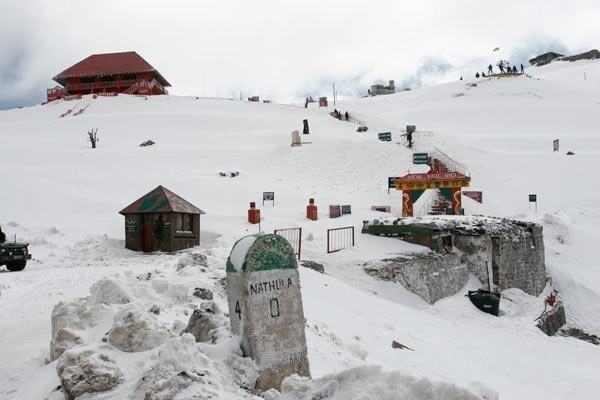 THE BAN JHAKRI WATERFALL AND TSOMGO LAKE: 100 FOOT WATERFALL IS LOCATED 7KM FROM GANGTOK
The Ban Jhakri Falls is a recreation centre, and tourist attraction spread out over 2 acres of forest land near Gangtok. En route to Nathula pass, don't miss out on this 100 ft natural waterfall. After that, plan your next visit to this mystic glacial lake Tsomgo, one of the famous tourist spots of Gangtok. This lake is also a pilgrimage venue during the festival of Guru Purnima for the healing qualities of the lake water.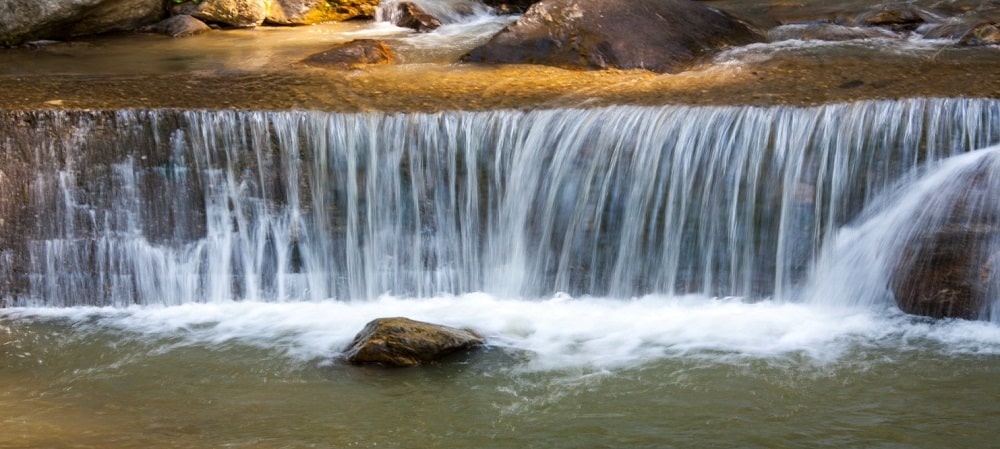 THE RUMTEK MONASTERY: SITUATED AT 23 KM FROM GANGTOK
The next destination would be Sikkim's largest monastery, the famous Rumtek Monastery known as the 'Dharma Chakra Centre'. Here you can witness historical relics, sacred Documents, and the remains of the 16th Karmapa.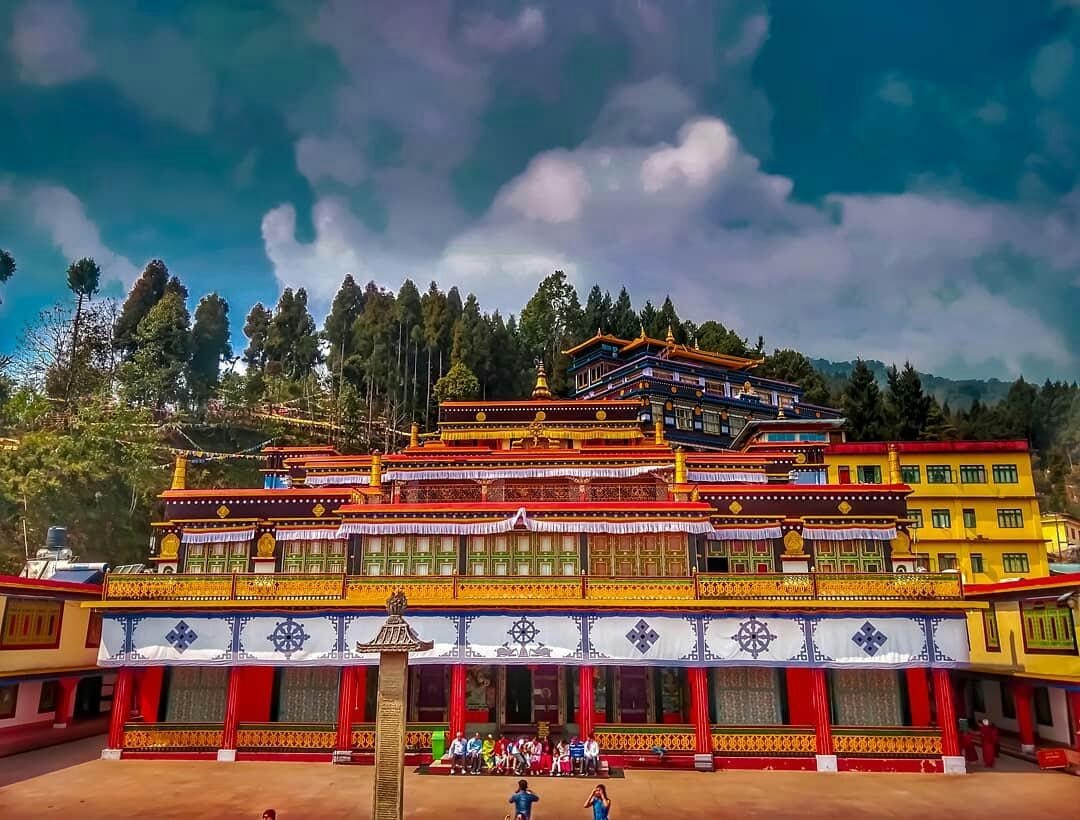 HANUMAN TOK: IS LOCATED 11 KM FROM GANGTOK
The age-old Hanuman temple was built at 7,500 ft with a serene view of Kanchenjunga from Gangtok.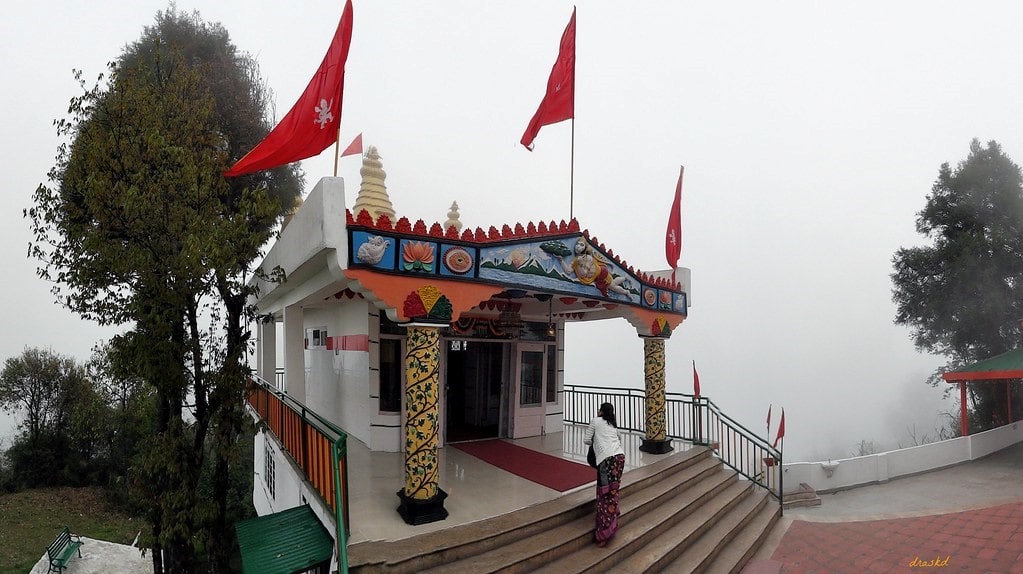 EXCITING THINGS TO DO IN GANGTOK:
This city offers countless adventures and things to try for its visitors.
RIVER RAFTING ON TEESTA RIVER:
If you love water sports, don't miss out on water rafting on the river Teesta – it will give you the ultimate adrenaline rush! It's an absolute must-do in Gangtok, where the spectacular Teesta river flows rapidly down the mountain. The best time for rafting is during October-June while enjoying the serene view of dense forest along the river banks.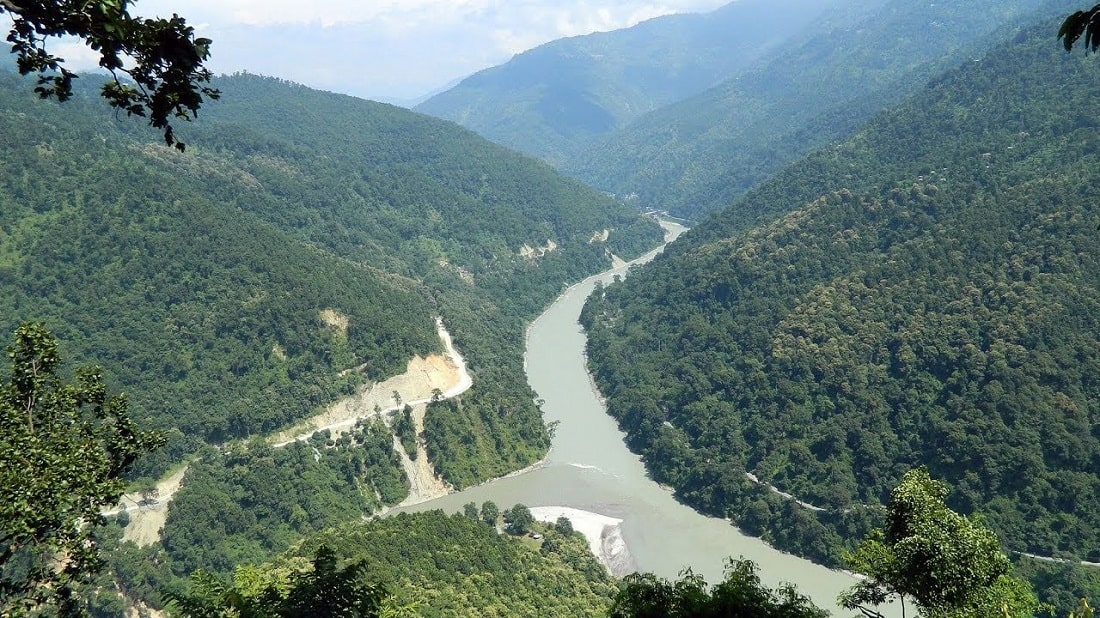 PARAGLIDING IN GANGTOK:
Another popular thing to try is Gangtok is paragliding, experiencing the fancy bird's-eye view of the beautiful city. The stunning view of the great Kanchenjunga and the breathtaking landscape view by paragliding from Baliman Dara or Bulbuley Dara near Gangtok are something you don't want to miss. You must try this to take all the fantastic stories to tell back home.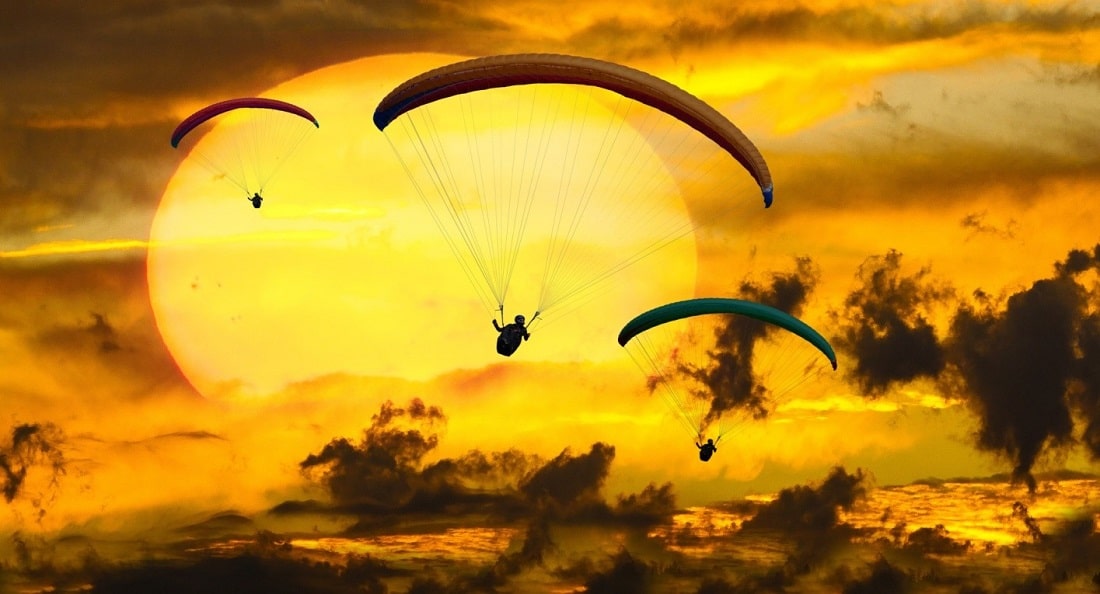 PICNIC AT SEVEN SISTERS WATERFALLS:
Pack picnic baskets to enjoy a blissful time with your family at the Seven Sister Falls, a great cascade of water of three distinct tiers. It falls to Lachen and Lachung, which is 32 km from Gangtok.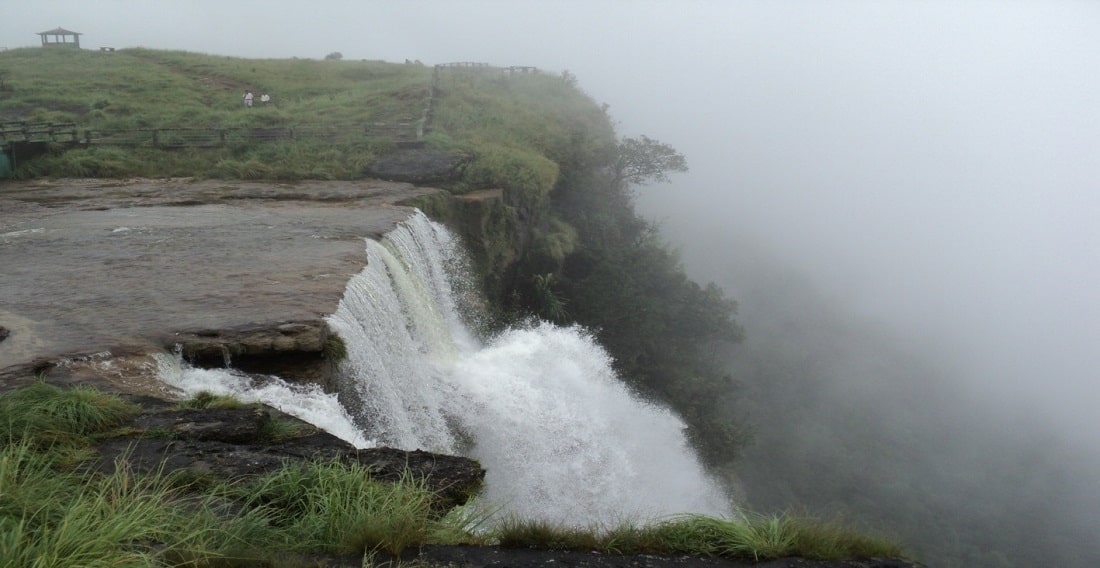 CHILL IN THE SUNSET AT TASHI VIEWPOINT:
Catch the mesmerising view of Kanchenjunga in the evening from Tashi Viewpoint. The scene of snow-capped mountains turning golden to dark is genuinely serene.
TAKE BEAUTIFUL PICTURES AT HIMALAYAN ZOOLOGICAL PARK:
Himalayan Zoological Park is two hundred five hectares of mountain terrain conserving Himalayan fauna with the soon to be extinct Red Panda, Snow Leopards, Palm Civets, Black Bears, and other natural habitats. If you are a wildlife photography enthusiast, this could turn out to be heaven for you as a shutterbug.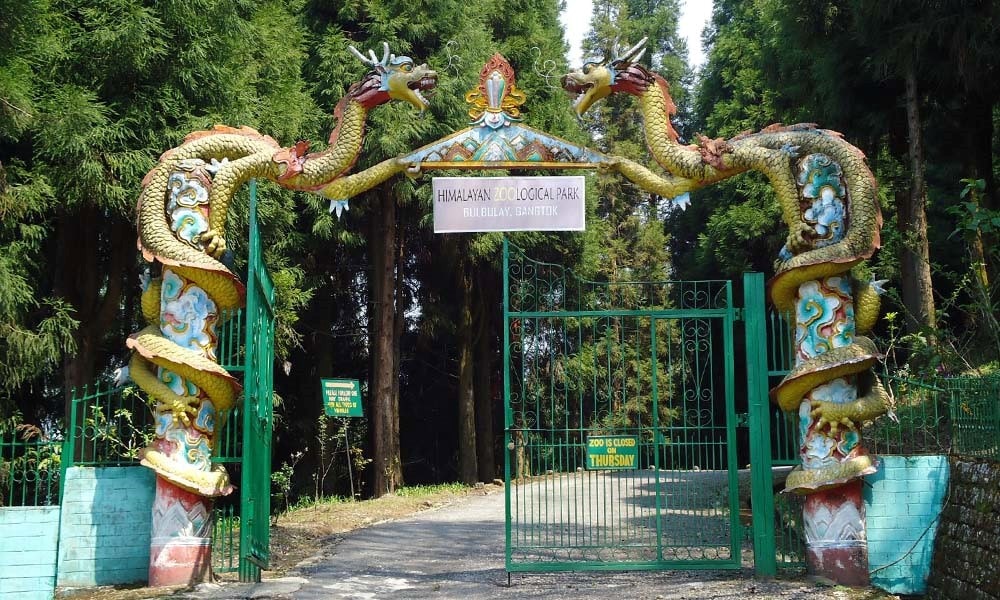 Image Source: alpinehillsretreat.com
EXPLORE THE VIBRANT LAL BAZAR:
Lal Bazar is the city's traditional market. It is fun to explore the market while profoundly knowing the culture. The place is filled with locals, and the shop sells traditional food like yak cheese, churpias, and items like Nepalese kukris, locally-made bamboo, and cane baskets.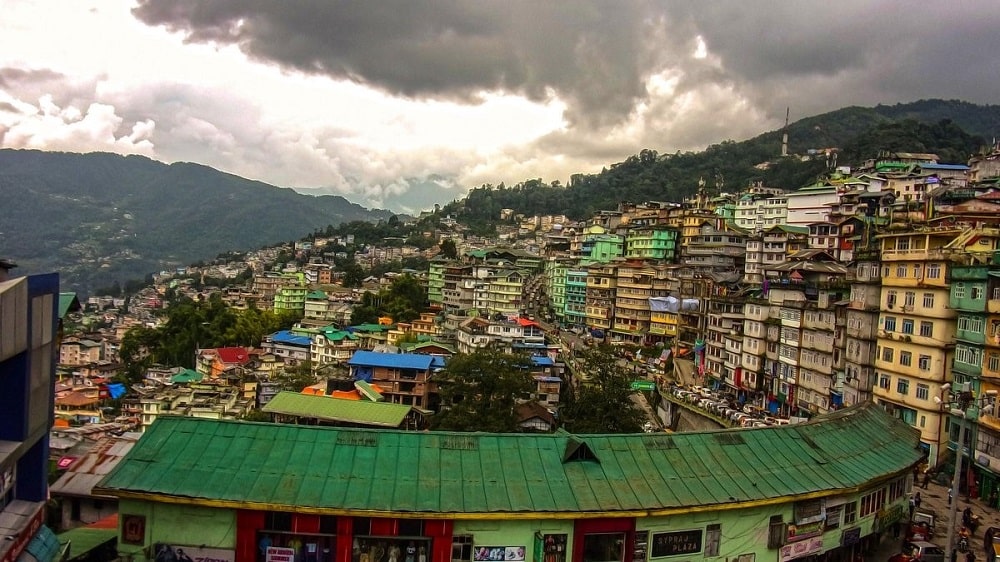 Image Source: tripadviser
WHEN TO VISIT GANGTOK TO EXPERIENCE THE BEST OUT OF THIS MESMERISING HILL STATION?
There are two best windows of the year, late-September to mid-December and the other from March to May. These are the best times to visit the hill station. The winter temperature drops to about 4 degrees, but thsssse view of clear sky and basking in the winter sun is a surreal experience in Gangtok. The best time for sightseeing is considered to be in the spring and summer months for its pleasant weather encompassing the beautiful place.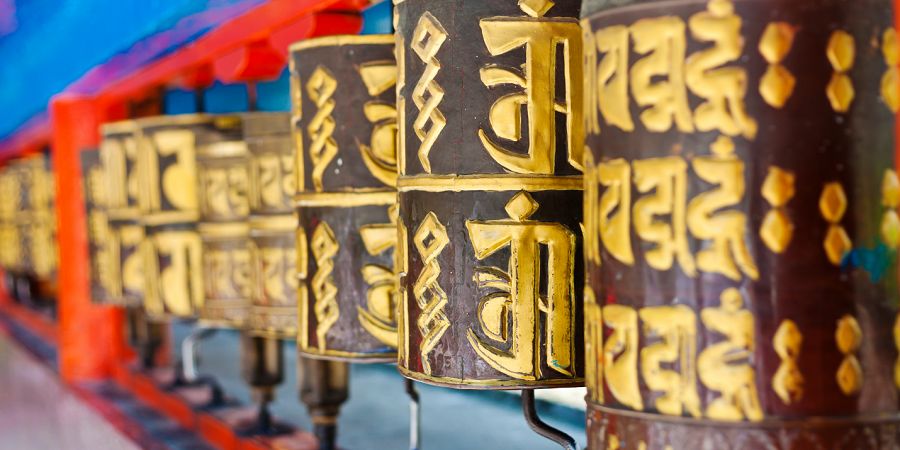 HOW TO GET THERE?
You can take both airways and roadways to reach Gangtok. The closest airport is Bagdogra in West Bengal, from where you can also take a chopper to land in the city within 20 minutes directly. The nearest Railway station is Jalpaiguri, from where you can book a car or take a bus ride for 5-6 hours. The best transport you can have in the city is by booking a cab that can take you around places or opt for a shared one that is relatively cheaper.
BEST STREET FOODS TO HAVE IN GANGTOK
Gangtok is a serene and beautiful place having a variety of sumptuous dishes. Sikkim's excellent cuisine has a mixture of health and taste adopted from Tibet and Nepal. Every item from Gangtok is simple with full of flavours.
Momos are one of the popular and best street food from Gangtok you cannot afford to miss out on.
Sha Paley
Thukpa
Thenthuk
Sel Roti
Churrpi and many more.