I am sure everyone has that one destination or a place that you frequently travel because you love the place, isn't it? For me, Goa is that destination. I don't know how many times I have visited Goa in my life but I never get bored of visiting the place, it is always charming.
Though Goa is famously known as the party capital of India because of obvious reasons, for me Goa holds a different place in my heart, it is my go-to-destination. As much as I love Goa for being tagged as the Las Vegas of India, I like Goa for various other reasons that are unexplored. Let me show you Goa from my eyes.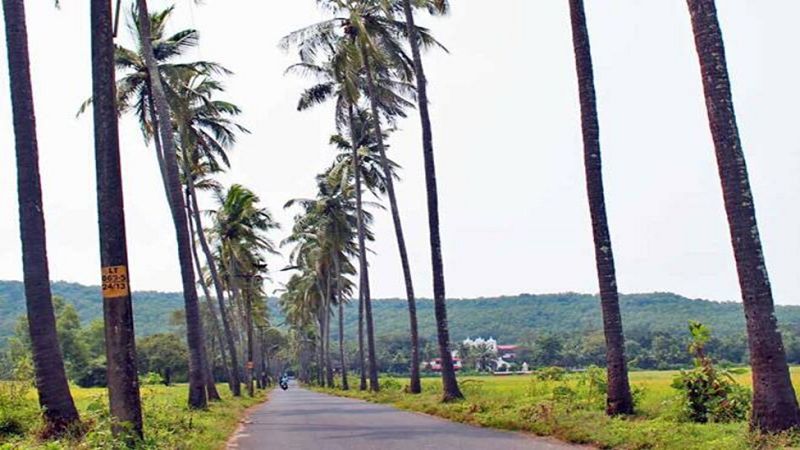 Photo courtesy: an article in Business Today
It is very easy to reach Goa, from any part of the country and world for that matter as it is well connected by air to all the major cities globally. Within India, it is connected with a road and railway network. Road or Rail travel will take almost twelve hours to reach Goa, however now with the super-fast express trains introduced in railways the travel has been cut down drastically. I prefer a road trip to Goa and no it is not inspired by the famous road trip from the movie 'Dil Chahta Hai' but it comes from personal experience. However, with time constraints air travel is preferred.
If you are adventurous types like me and want to take your vehicle for a ride, I would suggest keeping a few points in mind before hitting the road. If you are self-driving it is always preferable to keep some car essential or journey essentials handy like 'tyre inflator or the anti-puncture kit' easily available through Amazon, https://amzn.to/33rNdRL
When to visit Goa?
Though there is no best season to visit Goa, I mostly travel during the Christmas and New Year time, it is the best time to be in Goa, though weather is not particularly cold most part of the day it is pleasant I would say, but the best part about visiting at this time is the festivity vibes. Goa dresses up differently between December to February due to Christmas, followed by New Year and then the Carnival. The entire city even small villages and vaddos (local area) are decked up for the celebrations.
For many Goa is about partying and most of the tourists flock to places like Panjim, Baga, Calangute, for those who haven't seen Goa much don't know that there is a South side as well which is called South Goa of course. I too visited North Goa on initial visits until I tumbled upon South Goa and instantly fell in love with the lesser known part of Goa. I prefer the South because it is so calm, peaceful and at the same, it is serene and beautiful, less crowded. The small villages with old architectural houses built on Portuguese heritage take you to a different era.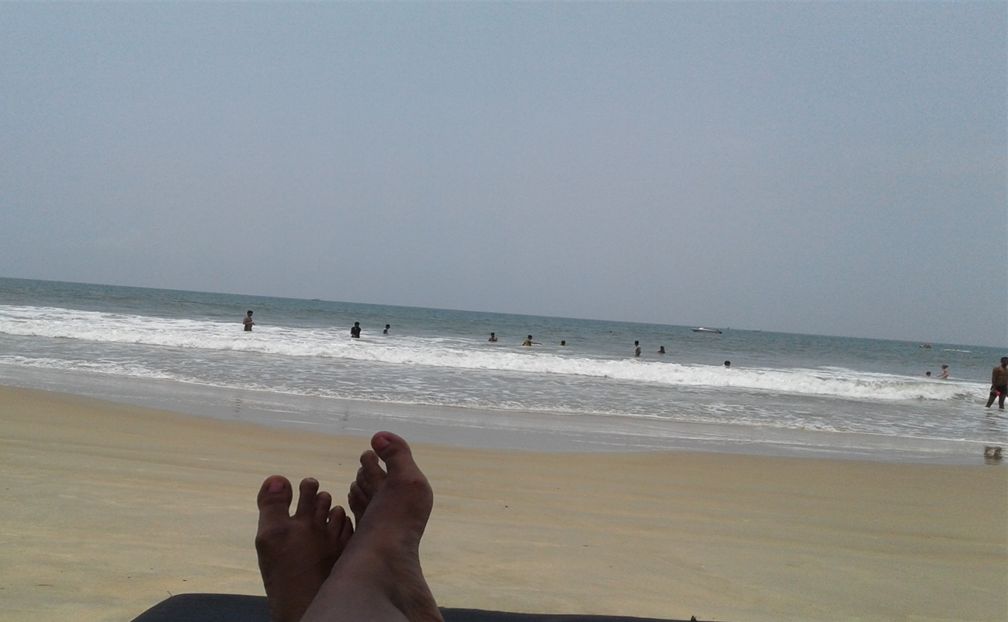 A lazy afternoon at Utorda beach, South Goa
What to do in Goa?
Since you are seeing Goa through my lens, this is what I do when I am here. I stay in a small guest house which is budget- friendly. Usually, you can get a decent room for Rs.1500- 2000 which can go up to Rs.3000-3500 during the season time. The best way to explore the small mysterious and lush green villages is hiring a bike, I hire a bike for the entire stay even if I don't like travelling much during my stay as it falls cheaper and you can bargain for the price if you book for more days. A bike would cost you roughly Rs.300-350 a day for a simple non -gear bike. Price would vary during season time.
Private beach front view from Cidade-de-Goa, Panjim
Goa is the land of beaches. Along with the famous Colva and Calangute beach which everyone knows about, there are so many unexplored pristine beaches in the South like Majorda, Palolem and Benaulim beaches. I enjoy going to these less crowded beaches which still maintains their sanctity with the small shacks that dish out local food. If you are a seafood enthusiast, Goan food in the small food joints is worth trying out, the taste is authentic and is pocket-friendly as well. Contrary to popular belief, you do find local vegetarian food easily, provided you are ready to explore. Just a small tip however is if you are eating in a small roadside eatery, try to go early as Goa goes to sleep much earlier than you would imagine.
Relaxing near the water on the beach shack under the umbrella listening to music, or reading a book and lazing, according to me is the best thing to do. However it is important to keep yourself protected from sunburns, and SPF 30 or SPF 50 sunscreen lotion is a must- have on a visit to Goa. You can try the Neutrogena Ultrasheer https://amzn.to/3qFNIRa
Not to forget a good pair of sunglasses and a wider covering hat or a cap to take shelter against the sun exposure while still looking stylish. You can check out from a wide selection. My preference is https://amzn.to/3nBc5xa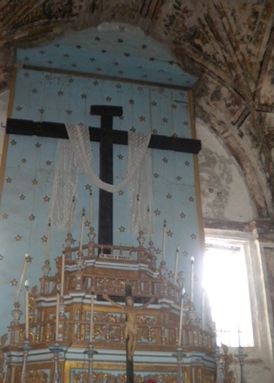 Photo courtesy: Inside the Old Goa Church
Another popular tourist place I like to visit is The Old Goa church (Basilica of Bom Jesus) which houses the sacred body of St. Francis Xavier preserved without any chemicals even today. Once you are inside the church, calmness and peace just take over. There are timings during which the church is open to tourists, so make sure you check that before visiting.
Evenings are more pleasant and it is so soothing to drive through the small lanes, passing by numerous small chapels, churches and temples while seeing locals getting ready to call it a night. Goa has some of the most wonderful sunsets which are a treat to the eyes and the soul. I particularly enjoy the sunset view at Dona Paula in Panjim.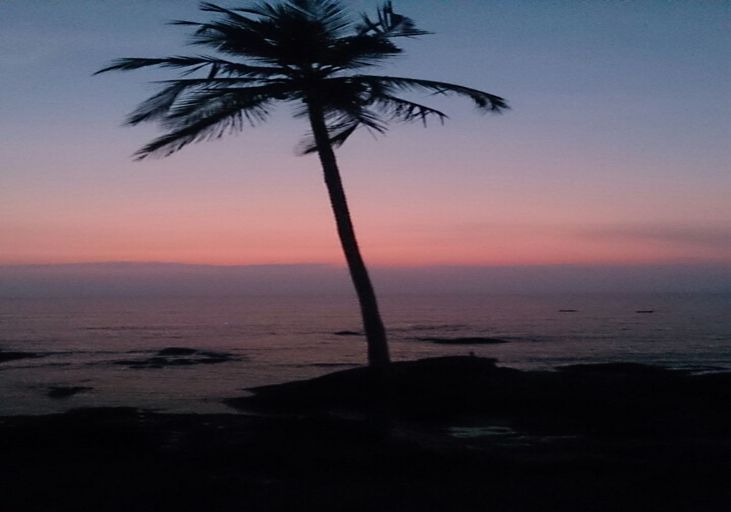 Beautiful sunset at Dona Paula, Panjim
As my small tour of unexplored Goa comes to an end, here's hoping that my experiences inspire you to explore the untraveled terrain of the place that has so much more to offer.