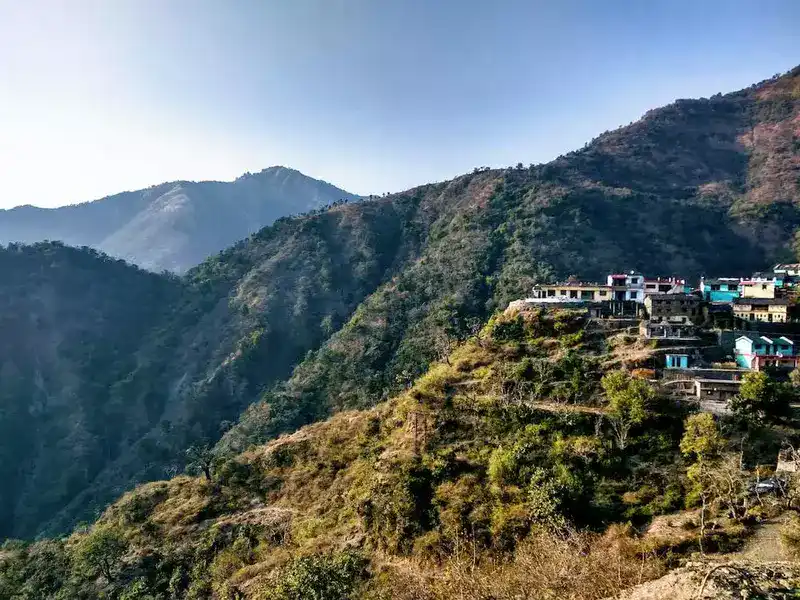 Photo by Orijit Chatterjee
Dehradun is inarguably one of the most popular and beautiful tourist destinations in the country. Its beauty is awe-inspiring and its picturesque tourist spots will leave you wanting for more. But while Dehradun is an ideal vacation city, there are many understated and unexplored tourist attractions near this city that are worth exploring. In addition to being less busy than Dehradun, these places will give you the peace that you have always wanted. We have chosen a couple of these breath-taking locations just for you. So, let's set off on this quest to discover the best unexplored yet unmissable weekend getaway locations close to Dehradun.
Here are our best picks:
Auli (distance from Dehradun: 305 km)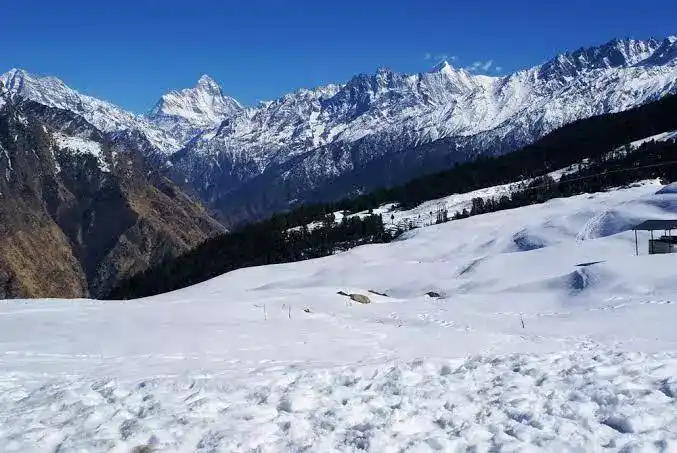 Located in the Chamoli district of Uttarakhand, Auli is a charming hill station and is popularly known as the ski Paradise of India. This picturesque town was initially developed as a paramilitary base, but now is a famous skiing destination in the country. People from all over the county visit Auli during winters to participate in skiing tournaments. Auli is the perfect weekend getaway destination near Dehradun and its majestic mountains, snowy slopes, and cluster of lush green oak and pine trees will leave you mesmerized. Some of the popular tourist spots here are the Auli artificial lake, Kwani Bugyal, Joshimath, Nandaprayag and Rudraprayag, Trishul peak and Chenab lake.
Kalsi (distance from Dehradun: 44 kms)
Kalsi, a small town located at a distance of only 44 km from Dehradun, is one of the best off-beat tourist destinations in the country that offers tourists some quiet and solace. An iron ore mine that once existed here is from where Kalsi gets its name. This town is situated at the confluence of two rivers, the Tons and Yamuna rivers. One of the most popular tourist spots in Kalsi is the Ashokan rock edict, a quartz rock that dates back to 253 BC and has inscriptions on it that promotes the message of love and non-violence. This small village is the perfect place to leisurely bake in the sun and enjoy some alone time or have fun picnics with family and friends. Some of the popular tourist spots in Kalsi in addition to the Ashokan rock edict are the Asan Barrage, Chakrata Hills, Timli pass, and Dakpathar.
Chakrata (distance from Dehradun: 98 kms)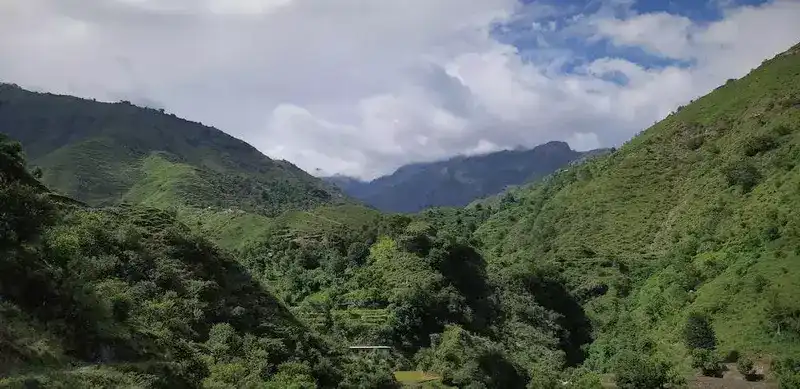 Originally developed as a cantonment town by the Britishers, Chakrata is now a hill station situated at an elevation of 2118 meters above sea level. Chakrata is stunningly beautiful and is located at the confluence of the Tons and Yamuna rivers. The weather here is perfect all year round, however, summers are the best time to visit Chakrata as the weather is pleasant then and ideal for sightseeing. The town is easily reached via road and railways, and there are a good number of hotels and lodging options available for tourists. Chakrata is known for its majestic snow-capped mountains, its laid-back ambience, majestic oak trees, and friendly locals. Some of the best tourist spots to visit in Chakrata are Lakhamandal temple, Tiger falls, Budher caves, Kanasar and Yamuna adventure park.
Har ki Dun (distance from Dehradun: 214 kms)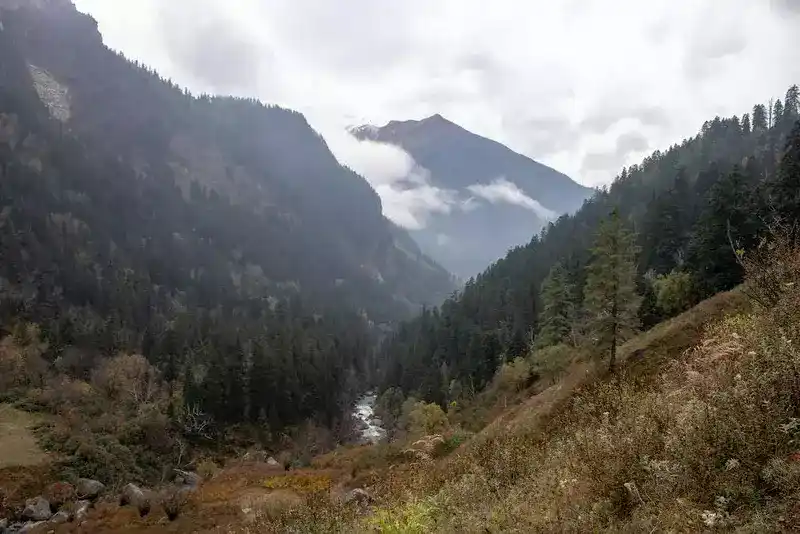 Har ki Dun is popularly referred to by the locals as the valley of God. People believe that it was this place from where the Pandavas took the stairs to the heavenly abode. Har ki Dun is a beautiful and quaint hill station which is situated at an elevation of about 3000 meters above sea level. This small charming village is surrounded by magnificent mountain peaks and towering pine trees. The place is popular amongst trekkers and people love exploring the beautiful trail here. Some of the popular tourist spots in Har ki Dun are Jamdhar glacier, Govind National Park, Someshwara Mahadev temple, and Duryodhana temple.
Dhanaulti (distance from Dehradun: 65 kms)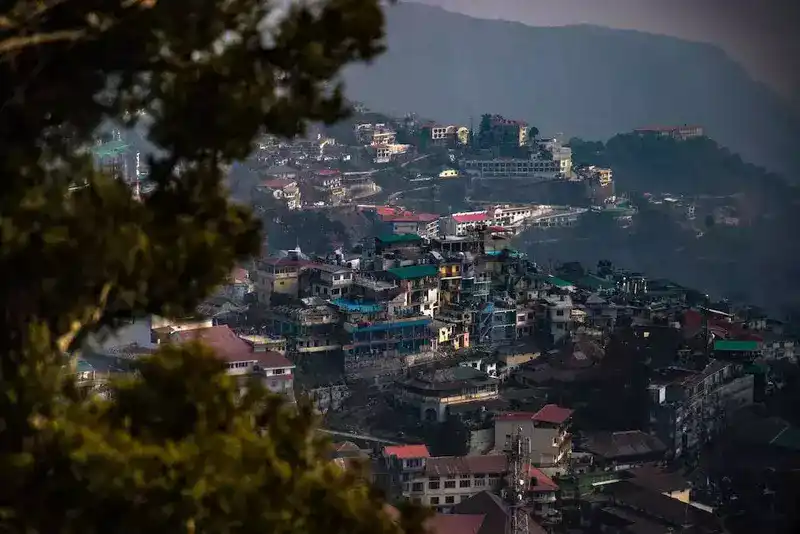 Dhanaulti is a small, picturesque town located near Mussorie. Tourists are attracted to this place due to its enthralling beauty, stunning mountain peaks, scenic trails and also the fact that it doesn't get as crowded as other well-known hill stations during summers when people flock to hill stations to beat the heat. Hence, if you are looking for an offbeat weekend getaway destination near Dehradun away from the crowd and noise of other popular Indian cities, Dhanulti is a perfect choice for you. It doesn't matter if you are an adventure seeker or a nature enthusiast, Dhanaulti has something to offer everyone. There are many amazing places to explore in this town including the Eco park, Deogarh fort, Tehri dam, Dashavatar temple, Surkanda Devi temple, and potato farm, a farm owned by the Uttarakhand farming, where you can not only enjoy beautiful sunsets and horse rides but also gain a lot of knowledge about potato farming. Dhanaulti is also popular for adventure activities such as camping, rafting, trekking, rock climbing and zip lining.
Final Words
The locations would be an excellent place to start if you enjoy the breathtaking beauty of Dehradun city but want to explore more offbeat locations for your upcoming weekend getaway. These destinations are extremely beautiful, and offer visitors with gorgeous landscapes, balmy weather, clean and fresh air, and friendly locals.