HASTINAPUR - THE BATTLEFIELD
Hastinapur is a prominent place in Indian history. The great Mahabharata took place here, where Pandavs won over Kauravas. Hastinapur has much religious and historical importance with many stories to tell our future generation. Hastinapur is located on the bank of Ganga, 37 km from Meerut, Uttar Pradesh. It was once the capital of India. This city is beautiful with numerous spectacular artistic significances. Some of the places to visit in Hastinapur include temples for Hindus and Jains. Jain Mandir, Kailash Parvat, Karna Temple, Pandeshwar Temple are ancient Hindu temples in Hastinapur that attract many devotees every year.
PERFECT TIME TO VISIT HASTINAPUR
The recommended time to visit Hastinapur is anytime between September to February. Travelling during the monsoon is not recommended as it might be challenging to see a few temples because of the unpredictable weather condition.
PLACES TO VISIT IN HASTINAPUR
WILDLIFE SANCTUARY
Wildlife Sanctuary in Hastinapur is spread over an area of 2073 sq km. It was created in 1986 to protect and conserve the ecology and biodiversity of the Ganga Basin. A variety of animals, including Leopards, Wild Hogs, Wild Cats, and Monkeys, are common in the Hastinapur Sanctuary. Along with a rich mammalian fauna, the sanctuary is also home to 180 species of birds and migratory waterbirds who visit the area during winter. The sanctuary area is quite broad with various landforms and diverse habitats as it covers four districts: Meerut, Bijnor, Jyotiba Phule Nagar, and Ghaziabad.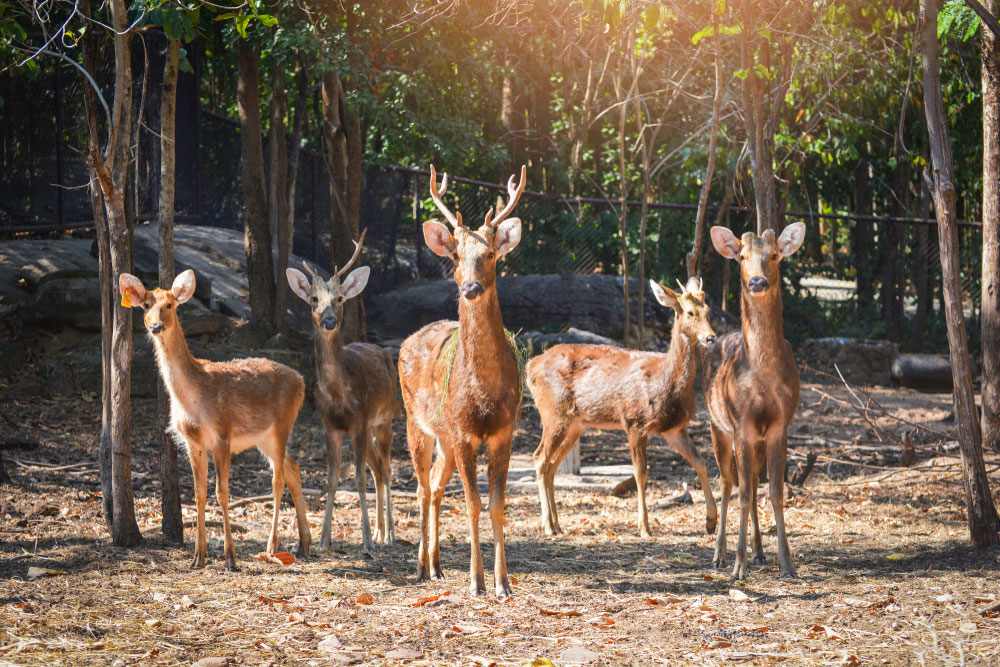 JAMBUDWEEP JAIN TIRTH
The structure of Jambudweep Jain Tirth Temple is remarkable as it depicts Jain Geography in the model of our universe. A specialty of this pilgrimage is that it has numerous Jain Temples inside with creative and unique designs. Teen Lok Rachna, Sahastrakut Jinalya, Lotus temple, and Tera-Dvipa are the temples in the Jambudweep premise. Jambudweep has a calm and peaceful atmosphere. There are also Meditation halls inside.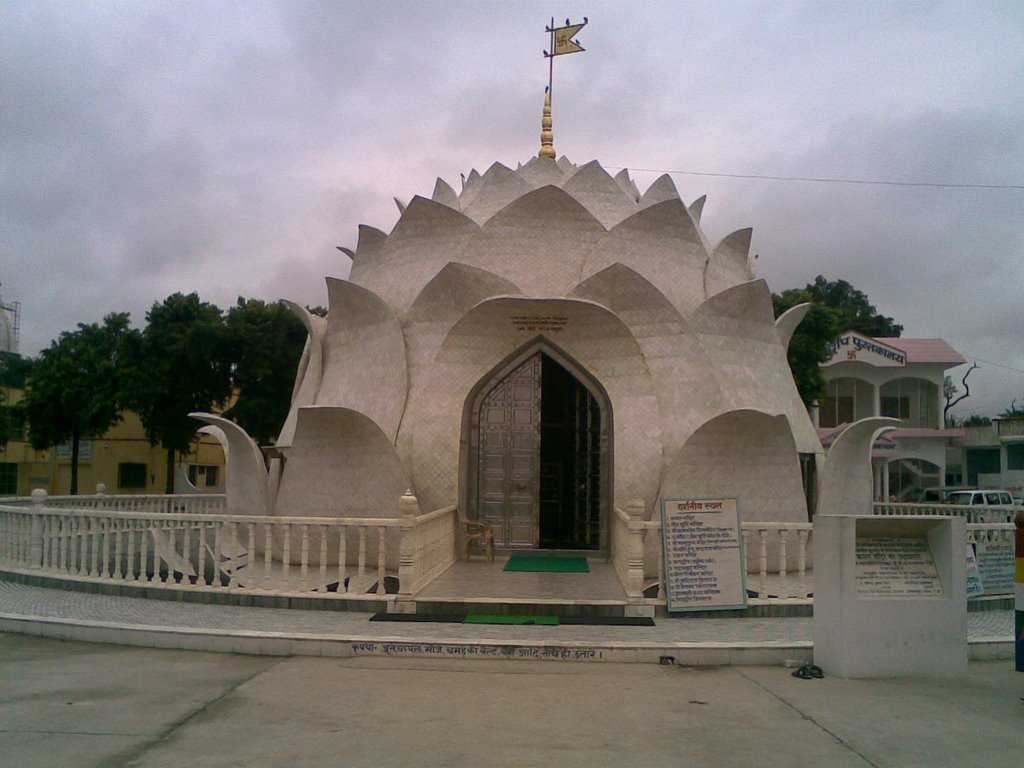 ASHTAPAD
Ashtapad has a fascinating Backstory. The meaning of the word Ashtapad is Eight Steps. It is believed that this is the place where Bhagwan Rishabdev (first Jain Tirthankara) achieved his salvation and if a Jain visits Ashtapad, he will attain salvation. According to popular beliefs, Ashtapad exists in the high mountain ridge of the Himalayas. In the thought of gaining Salvation, A copy of this place is present in Hastinapur.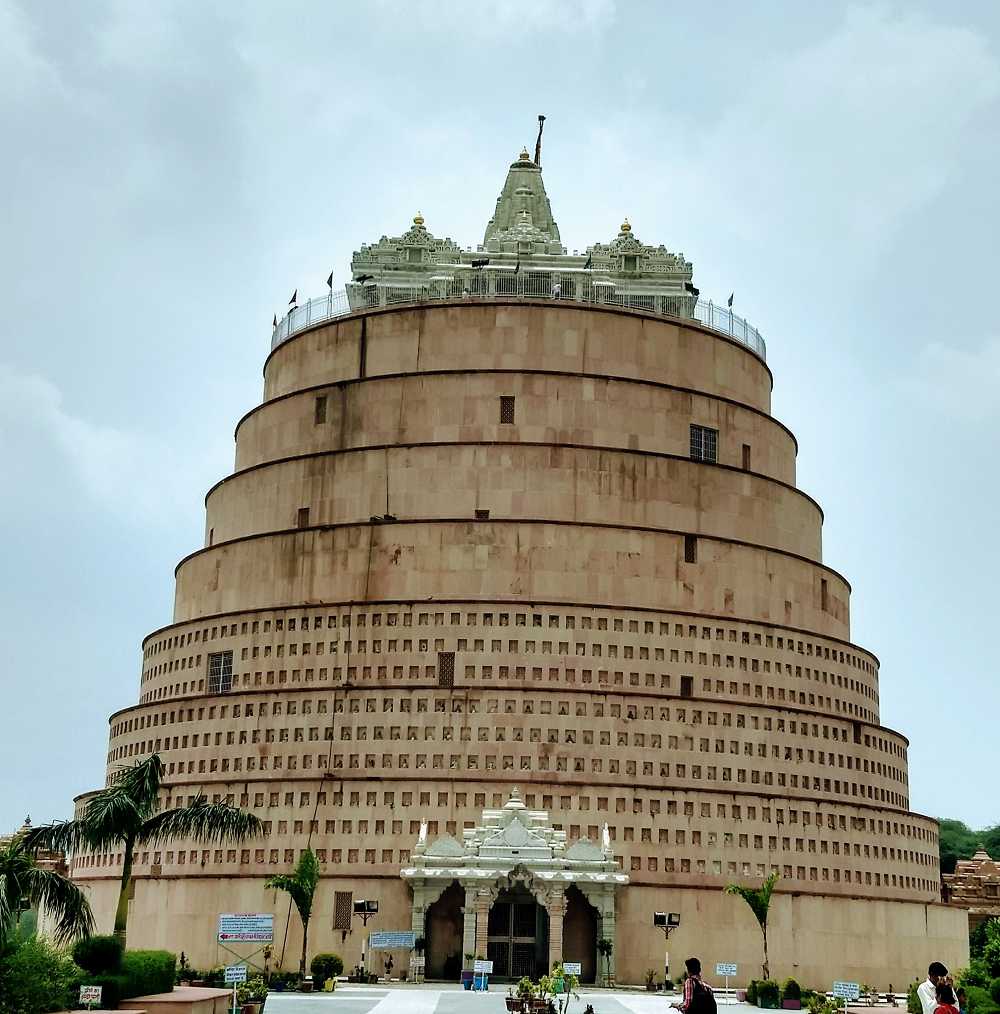 BHAI DHARAM SINGH GURUDWARA
It is a beautiful Gurudwara located in Safipur, 2.5 km away from Hastinapur. Dharma Singh Gurudwara is a famous religious place for Sikhs in India and abroad. The Gurudwara is regarded as one of the holiest pilgrim centres in the Sikh Community dedicated to Bhai Dharam Singh, who established this Gurudwara; that's why it has the name Dharma Singh Gurudwara. The interior of this Gurudwara is beautiful and spacious, perfect for spiritual awakening.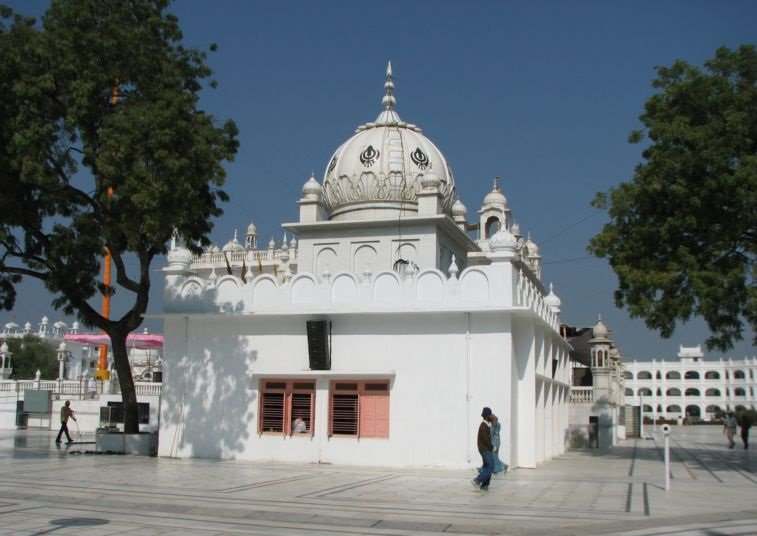 PANDESHWAR MAHADEV TEMPLE
One of the oldest temples, Pandeshwar Mahadev Temple, is located in the ruins of Hastinapur. As the name suggests, the Temple is devoted to Lord Shiva. The Shiva Ling presented inside the Temple was given by Karan, the eldest brother of the Pandavas, who was considered one of the most outstanding philanthropists during that time. The temple offers an exceptional view of the city of Hastinapur and its surroundings.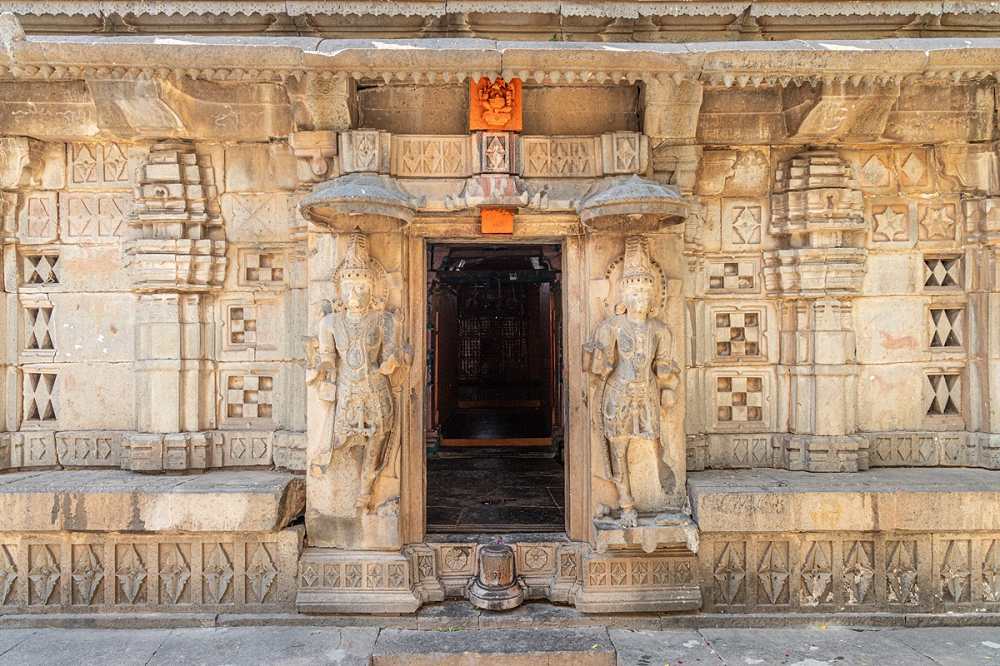 PANDAV TEMPLE
The Pandav Temple is from Mahabharta Era and is only 1 km from Jambudweep Temple. According to people, it is the same Temple where Pandavs worshipped. The Temple was renovated, and Pandavas' idols were established in 1798 by King Nain Singh. And that's how this Temple got its name. The Pandava temple has so many Hindu Idols.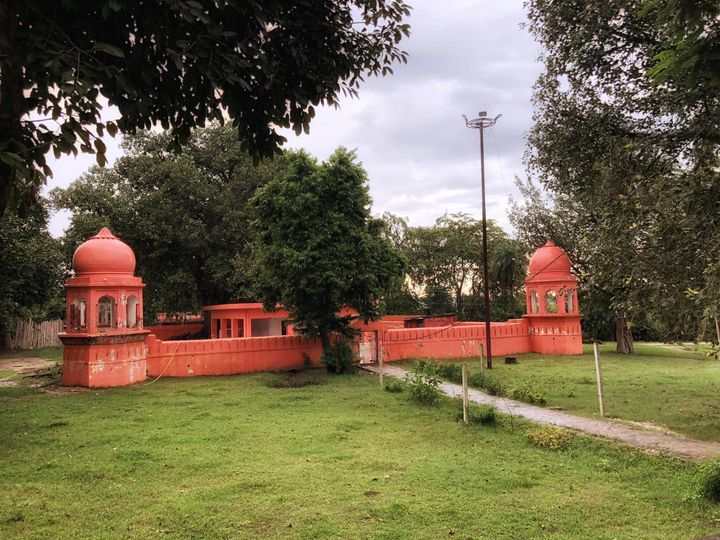 PAKKA TALAB
Pakka Talab is one of the most popular tourist spots in Hastinapur. It is only 9.7 km from the centre of Hastinapur. Fishing is a prevalent sport around this Talab, as there are a variety of fishes found in the pond. You can also visit this place for evening walks and sit on the comfortable garden seats to enjoy the view. There is a magnificent fountain too that adds more charm to the beauty of this whole place.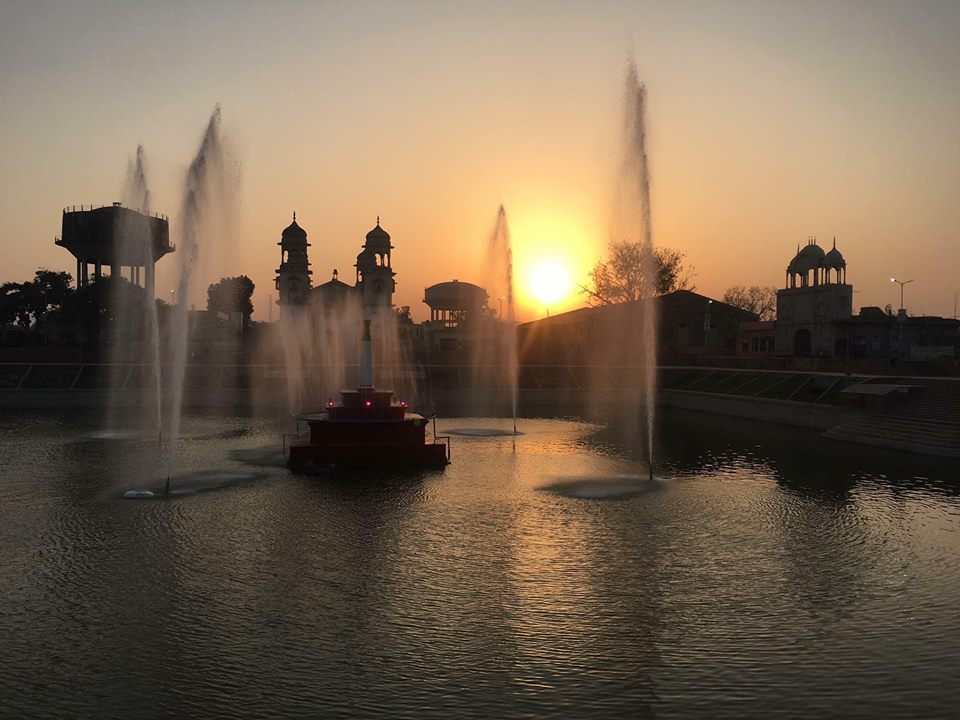 KAILASH PARVAT
Shri Digambar Jain Temple complex has many temples on its premises, and Kailash Parvat is one of them. It is a famous Jain temple that attracts many devotees daily. The central god of this temple is 'Rishabhanatha'. In addition to this, there are numerous other attractions around the premises of this temple, including other Jain temples, an auditorium, a lodging area, a dining room and a helipad. The inspiration for Kailash Parvat Temple came from Kailash Parbat (mountain), which is 131 ft high.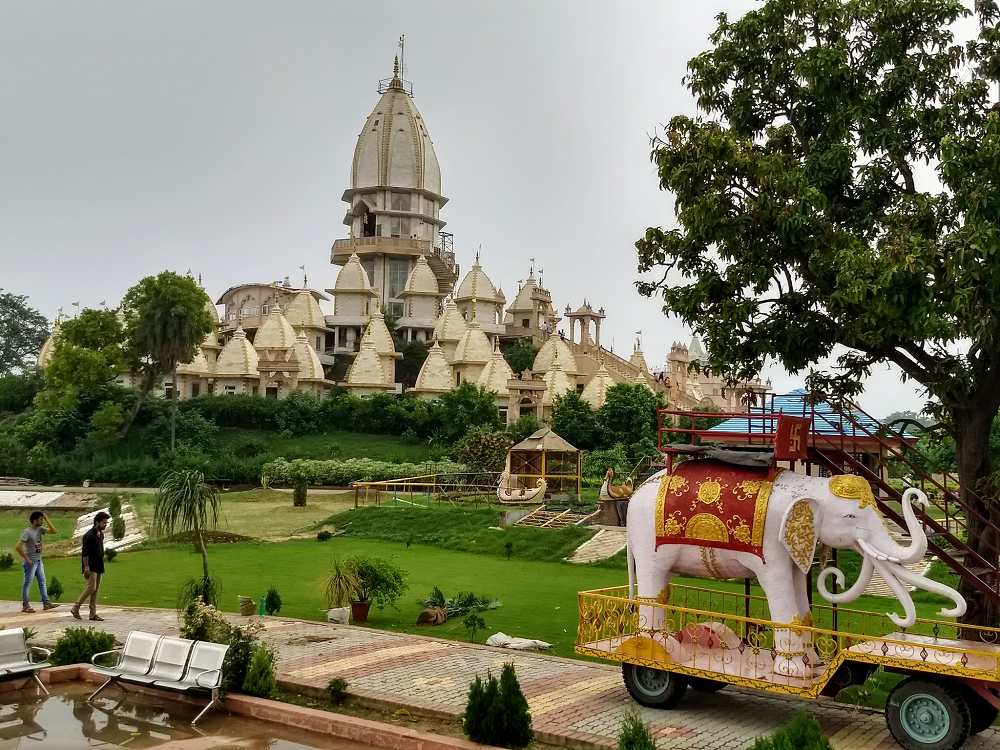 HOW TO REACH HASTINAPUR
HOW TO REACH HASTINAPUR BY ROAD
Hastinapur is well-connected with most of the adjoining cities. Ghaziabad is the nearest place that connects Hastinapur by road. If you are from UP, you can take buses run by UPSRTC, which are readily available.
HOW TO REACH HASTINAPUR BY TRAIN
The Meerut Cantt is the nearest Railway station to Hastinapur. It takes nearly an hour to reach Hastinapur from Meerut. Trains from Mumbai, Kolkata, Delhi come to Meerut Cantt frequently. You can take a cab, auto, or rickshaw for the further journey from the Railway Station.
CONCLUSION
Hastinapur is a land of incredible past. So, do visit this historical place for your next holiday trip. It is a very well-known tourist destination that has witnessed the great war of Mahabharata. Not only history, but Hastinapur has so many temples and Wildlife sanctuaries. People come here to experience various life aspects, making Hastinapur worth a peek.