Ever wondered what life was like back in the olden centuries? Where royals used to stay, and how did they live? If this kind of historical fact interests you, then Hampi is the place for you.
Hampi was a part of the Mauryan Empire in the 3rd century BC. It was the capital city during four different dynasties together in Vijayanagar city that existed in 1336 AD.
Hampi is filled with ancient temples, beautiful architecture, royal residences, and a lot of history. The ruins here represent the superior Dravidian style of art and architecture, while the temples are inspired by Ramayana and Mahabharata. It was declared as a UNESCO world heritage in 1986.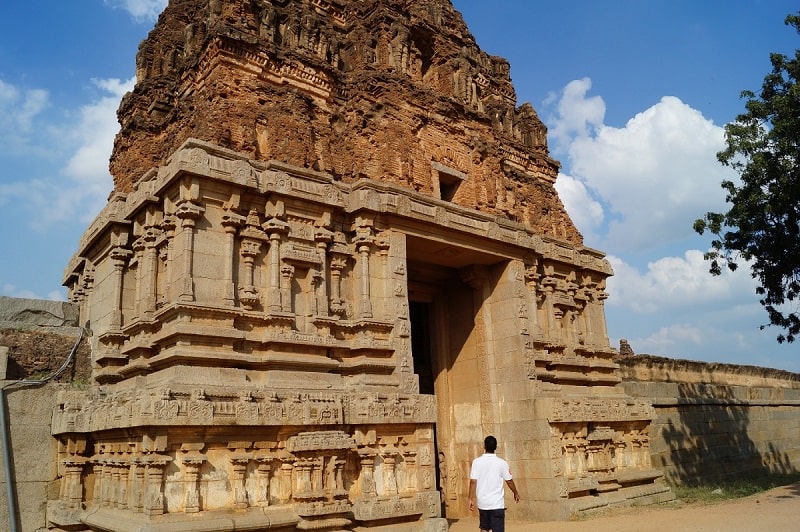 The right time to visit?
The best time to visit Hampi is during winters from October to February. Vijaya Utsav, one of the specialties in Hampi, is a festival that is celebrated in November every year. Summers can be very hot, with temperatures ranging between 27-37 degrees. Hampi does not receive very severe monsoon however, the area does get slippery, and hence one cannot enjoy rock climbing and other activities.
Places to visit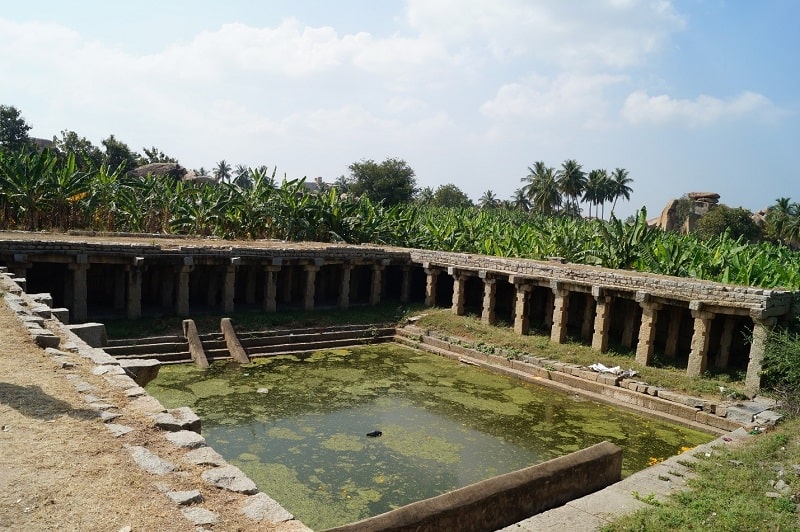 One of the popular tourist attractions in Hampi is Queen's bath which is a square structure that has a sunken pool surrounded by pillared corridors. Though it is dry now, it is believed that royal families used to have baths at this place back in the day. It is a great spot for pictures with a beautiful domed ceiling where each dome has a different pattern. This place is open for tourists between 6 am to 6 pm, I would recommend hiring a local guide if available who would help you to understand the history of the place in a better way.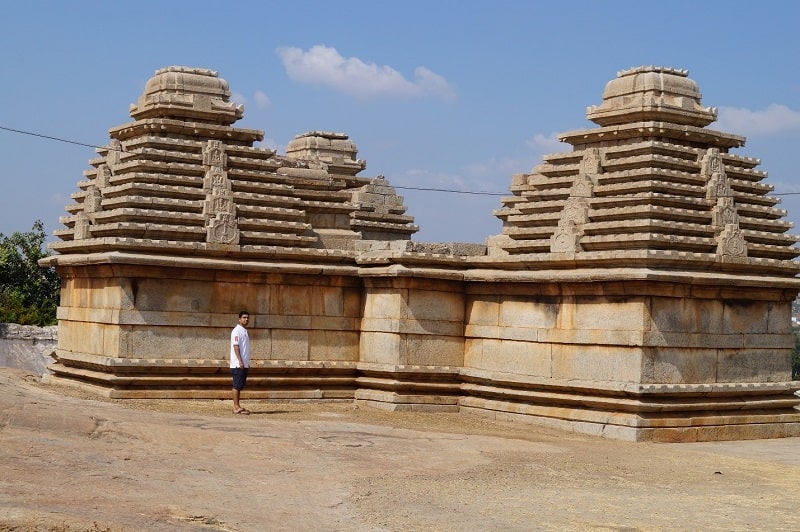 Another place I found very interesting is Lotus Mahal. It is shaped like a lotus, and the legends have it that this place was built using a single stone. It was a meeting place for the king and his ministers, and it was also used by royal ladies for recreational activities. Lotus Mahal boasts of worth seeing Indo-Islamic architecture. It is an absolute beauty and is still fully intact.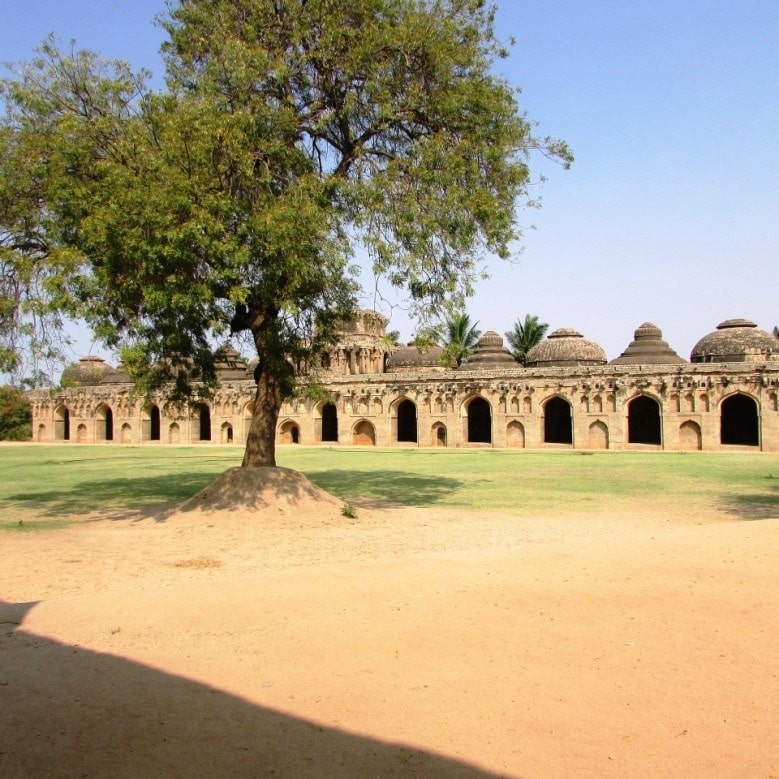 Elephant stables. Photo courtesy- pixabay
Adjacent to the Lotus Mahal is the Elephant stables, a long building with a row of cells where each cell was for 1 elephant. There was sufficient space inside for the caretaker to move around from one cell to another without having to come outside. It was built during the Vijayanagar empire and consists of 11 stables out of which 1 is a little different architecture-wise. You can sit on the green lawns and admire how elephants were housed back in the day. Lotus Mahal and Elephant stables are included in the ticket price if visiting Vitthala temple on the same day.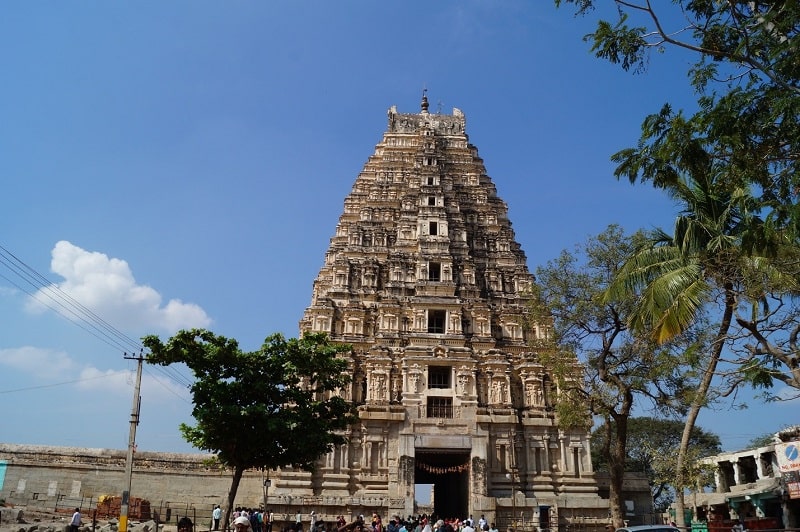 Vijaya Vitthala temple is the largest of all the historical structures in Hampi. It is a 15th-century structure that has a stone chariot in the middle of it. The roads leading up to the temple are good, and there is plenty of parking space. From there you are taken by a battery-operated car or buggy like those in airports. You can choose to walk also, but it is a very long route. I highly advise getting a guide to help you understand the hidden stories of the temple.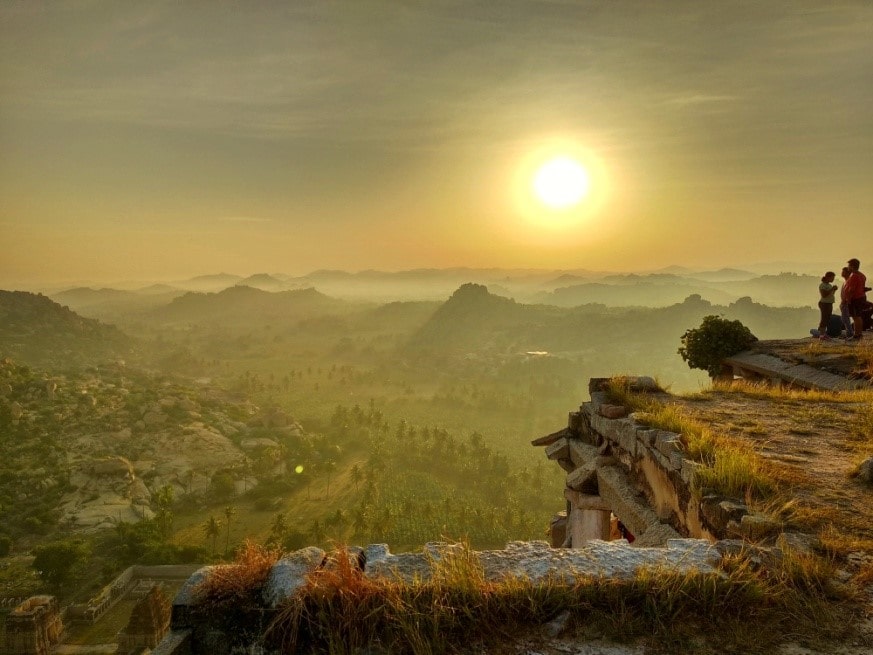 Beautiful sunrise at Matanga Hill by Nandhu Kumar
I love adventure, and so I trekked to Matanga Hill which is the highest point for viewing. It gives a 360-degree view of Hampi and is an amazing spot for sunrise and sunsets. I took the Achyutaraya temple while heading to the viewpoint. Though it may seem challenging, the beautiful views, scenic and peaceful views are totally worth it. However, do wear proper comfortable shoes for the trek and do not go immediately after the rains. You can choose from a variety of shoes, recommended below that are perfect for trekking – For men – https://amzn.to/3ID9LgR & For women – https://amzn.to/3uBJ5bA
I personally feel that a trip to a place is incomplete without doing some local shopping. The Hampi Bazaar is located in front of the Virupaksha temple, and it is filled with small local shops. The place was once the residential area of nobles and the first-ever open mall of our history. Located over a stretch of 1000m, it is open from 6 am to 11 pm, and you can enjoy beautiful sunrise and sunsets from here. I managed to pick a mini replica of Hampi which always reminds me of the beauty of this place.
Ways to reach Hampi
If you ever want to plan a trip here, it is easily accessible by train from Hospet Junction which is 13km away. Bellary Airport is 60km while Bengaluru airport is 350km from Hampi, from where you can enjoy a beautiful road trip to Hampi.
Just a word of advice, I would suggest keeping cash on you at all times since it is not very easy to find an ATM in the city. Also keep your phone charged at all times, since you would surely want to click many pictures of all the beautiful places. I suggest carrying a power bank & another digital accessory. Such as https://www.artredis.com/digital-accessories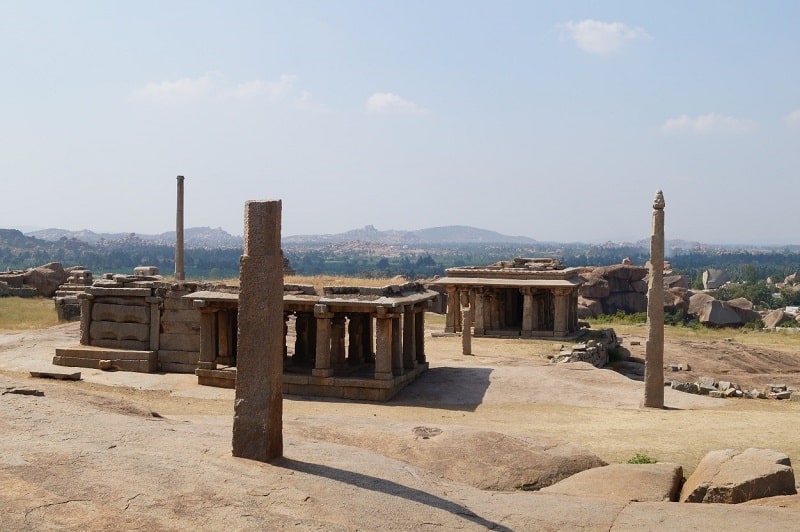 In my opinion, this place should be on your travel list to enjoy history-soaked places which will make a place in your heart. Hampi gives you a glimpse of what our ancient civilization looked like, remains of which are only confined stop the books now.