Best places to visit near Chennai
If you're looking for a vacation spot that has plenty to offer visitors of all ages, go no farther than Chennai. It's possible that you'll run out of time while visiting Chennai, but the city's entertainment options are limitless. The list of tourist destinations, including temples, theme parks, and other points of interest, is long. Since there are so many possibilities, we've narrowed it down to just a few of the best Chennai tourist attractions. It is our firm belief that the breath-taking scenery of these locations will make you fall in love with them immediately.
The top tourist destinations near Chennai are listed below. Look into it and work the best parts into your schedule.
Mahabalipuram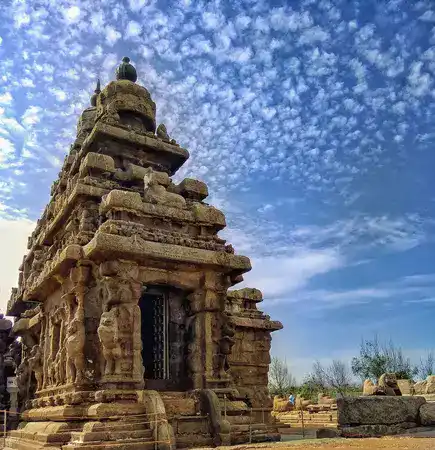 A day excursion from Chennai to Mahabalipuram is a great way to escape the city for a while. The UNESCO-designated status of the temple ruins as a world heritage site is a testament to the country's significant contribution to the world of architecture. You should not miss the spectacular Mamallapuram Dance Festival if you visit India. So, make Mahabalipuram a stop on your tour of India's most important historical sites.
Pulicat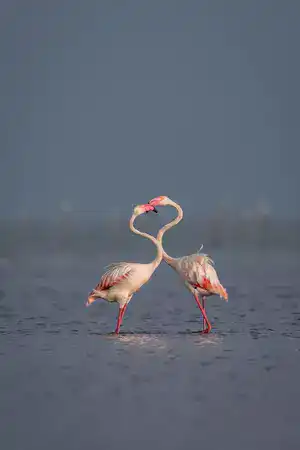 Pulicat, a sleepy fishing village on the coast, is where the adventure really begins. Located on Sriharikota, an island roadblock between Pulicat Lake and the Bay of Bengal. Weekend trips to Pulicat are highly recommended if you're based in Chennai.
Kanchipuram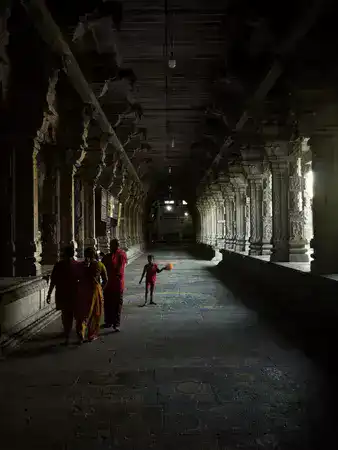 Kanchipuram, a prosperous city close to Chennai, is among the region's top tourist destinations. In addition to its other nicknames, "Silk City" and "Golden City of a Thousand Temples," this location is well-known for its exquisitely woven silk sarees. One of India's holiest cities, Kanchipuram is often mentioned alongside Varanasi and Ajanta.
Arignar Anna Zoological Park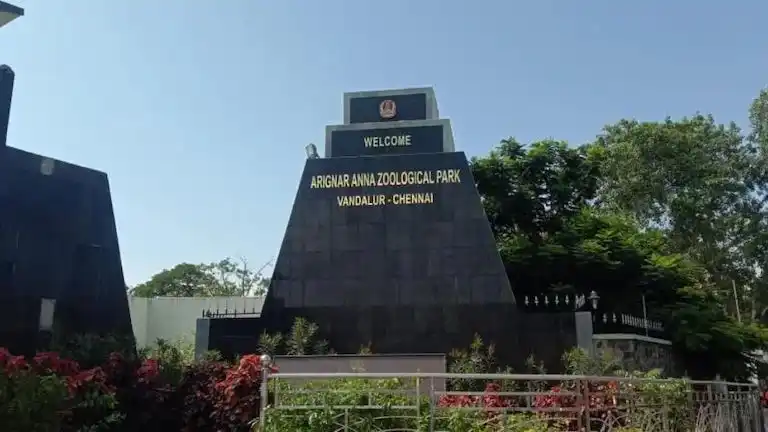 Photo by https://www.indiatoday.in
Day trips to Arignar Anna Zoological Park from Chennai are highly recommended. A wide range of local plant and animal life can be found there. More than 138 distinct species of plants and animals can be found here. This well-known zoological park is the largest of its kind in South and Southeast Asia, making it an ideal location for family outings and group picnics. For those who appreciate the great outdoors, this is a must-see location.
Amusement park in Kishkinta
Photo by https://chennaitourism.travel
In Chennai, one of the most visited amusement parks is Kishkinta. The place is like a mecca for those looking to have a good time and try new things. There is a wide variety of rides and slides available, suitable for both children and their parents. There's no doubt that you and your loved ones will have a memorable and exciting time at the theme park. It's one of the top tourist spots within 200 kilometres of Chennai, and it's spread out over an area of about 120 acres.
Madras Crocodile Bank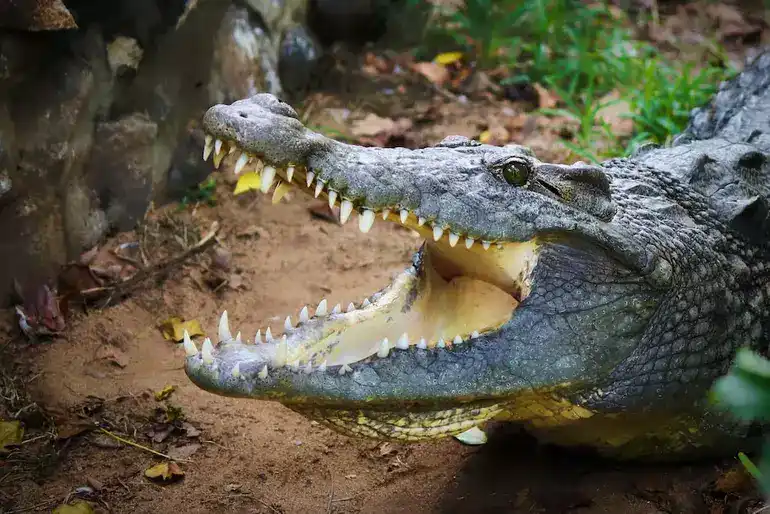 Photo by @blahji
https://chennaitourism.travel/crocodile-bank-chennai
In addition to being the largest crocodile sanctuary in India, the Madras Crocodile Bank is also one of the most popular tourist destinations within a hundred kilometres of Chennai. There are more than 2500 species of creatures living there, including 14 types of crocodiles and 10 kinds of turtles. The Croc Bank is a fantastic site to both learn and have fun because there is so much to see. It's a fantastic chance for animal lovers to become involved as volunteers, donors, or adoptees.
Queens Land Amusement Park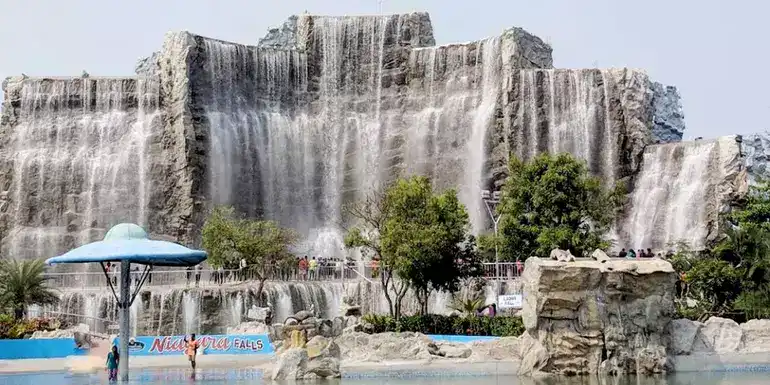 Photo by https://chennaitourism.travel
The Queens Land Amusement Park features 51 thrilling aquatic and traditional rides over its expansive 70-acre site. Poonamallee, a neighbourhood in Chennai, is home to the park. It also features a playground, greenery, and a massive food court. You can have a great time there with your loved ones on the weekend. It is one of the top summer tourist destinations around Chennai, and a day trip there is well worth it if you're looking for excitement and new experiences.
Vedanthangal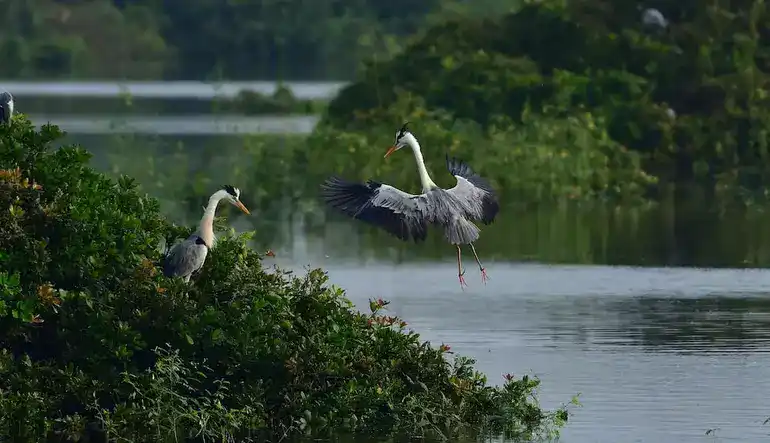 A bird sanctuary, Mahabalipuram is one of the top tourist destinations within 100 kilometres of Chennai, and is conveniently placed near the city. Some 30,000 migratory birds make their annual stopover in the Vedanthangal bird sanctuary, one of the best in India. Numerous bird species, including spoonbills, storks, egrets, herons, and more, will be visible to you.
Venkatesawara Temple at Tirumala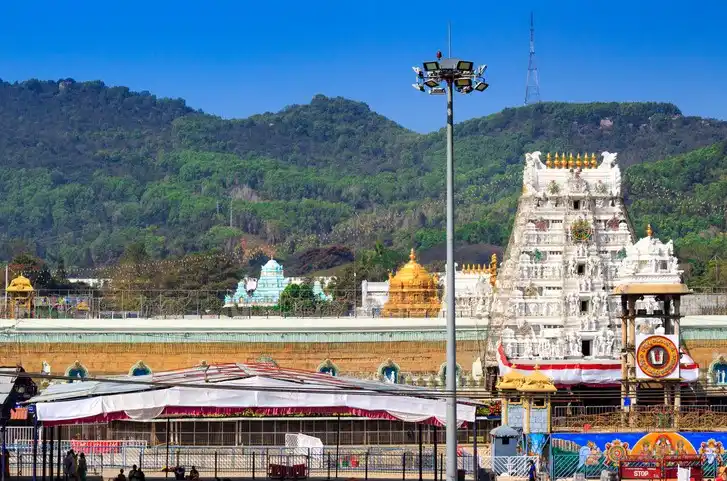 The Venkatesawara Temple at Tirumala is one of India's most popular and lucrative religious destinations. Tirumala Hill is home to the most important temple honouring Lord Venkatesawara, a manifestation of Vishnu in Hinduism. Beyond the ridges of TirumalaTirupatiDevasthanam, however, the TTD Gardens are an ever-green, elaborate paradise.
Marina Beach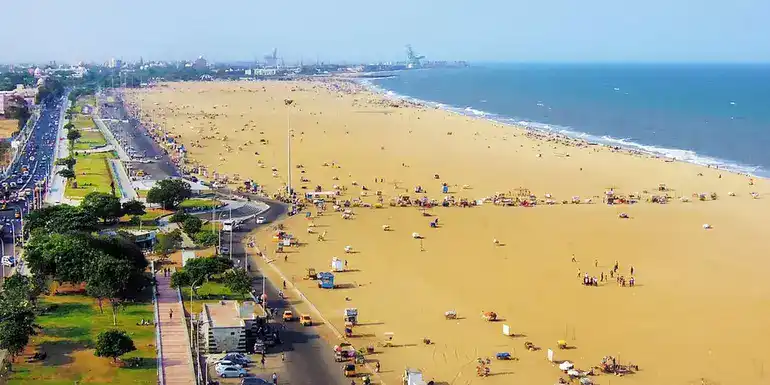 Visitors from all across the country flock to see Marina Beach, an inspiring icon of Chennai. Regulars and tourists alike enjoy strolls along the intimidating shoreline. There is a 437-meter broad section of the beach, making it the country's longest natural urban beach. Marina Beach is the second-longest beach in the world at 12 kilometres long and features blue waves, making it a popular tourist destination in Chennai. Visitors to the beach would be thrilled by the sight of waves breaking into the golden sand.
Pondicherry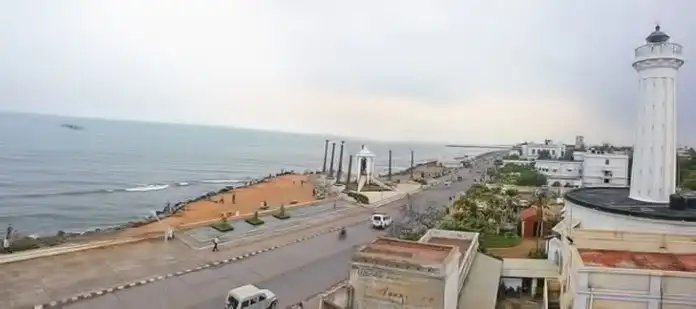 Pondicherry, also known as Puducherry should be included in honeymoon itineraries. It is located 170 kilometres (km) from Chennai. From Bangalore and Chennai, it's one of the best 2-day trips you can have. Because of its comprehensive urban building style, Pondicherry is one of the most visited locations in the region close to Chennai. The town has an air of fading colonial bohemianism mixed with a contemporary, worldwide French flair. Some of the best attractions worth exploring are Paradise Beach, Arulmigu Manakula Vinayagar Temple and Rock Beach. And for art lovers, Puducherry Museum is an attraction that must be explored at least once for its rare sculpture collection.
Nellore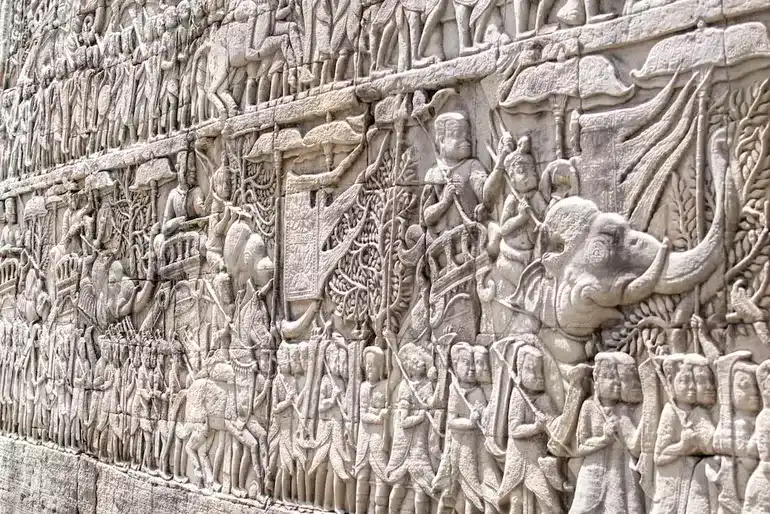 TikkanaSomayaji, a celebrated Telugu poet, is credited with bestowing Nellore with a religious significance for which the city is today widely recognised. The poet had translated 15 parvas of Mahabharata from Sanskrit to Telugu here. It's a popular destination for sightseers in search of a day trip from Chennai.
Auroville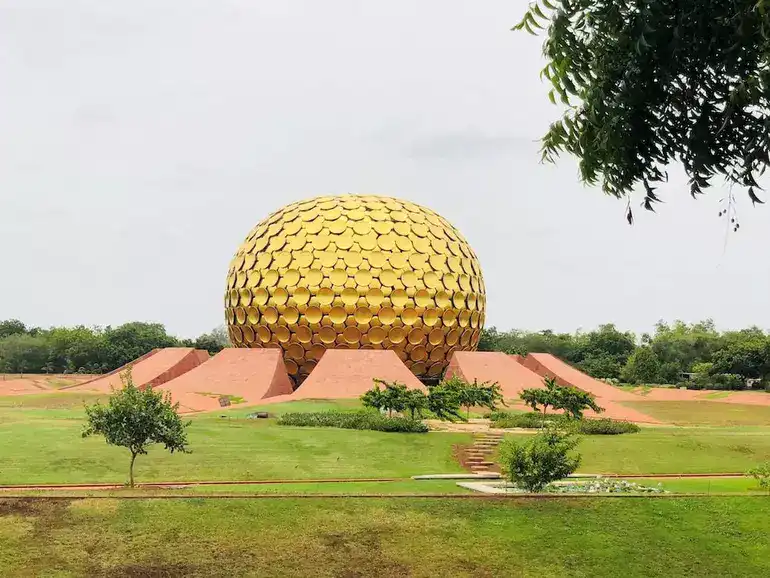 This is a township in Tamil Nadu's Viluppuram district devoted to divine consciousness, nonviolence, sustainability, and environmental preservation. MirraAlfassa, the Mother of the Sri Aurobindo Society, envisioned a township of peace and harmony where people from all walks of life may live and work together. It's a true paradise hidden away in the jungles just 12 kilometres from Pondicherry.
They're involved in a wide variety of initiatives and activities, all of which have something to do with sustainable practises including organic farming, handicraft making, and alternative energy generation. Plan to spend at least one day at this landmark during your two-day vacation from Chennai.
Final Words
If you're looking for a reason to get out of the house, look no further than this list of popular tourist destinations in close proximity to Chennai. If you're looking for a break from the stifling heat and frantic traffic of Chennai, these places are ideal. This exhaustive list contains everything you need to pamper yourself and arrange a weekend near Chennai, whether you're looking for lush greenery or crystal blue waters. Create lifelong memories by taking a journey to one of these locations with your loved ones.